Can Protect Foundation President, Dr. Sumita Prabhakar conducted an online session on breast and cervical cancer for the members of Lions Club Doon Petals on 26th February 2023 in Dehradun. This session was organized in collaboration with the President of Doon Petals, Mrs. Nisha Sharma, and it was a great success!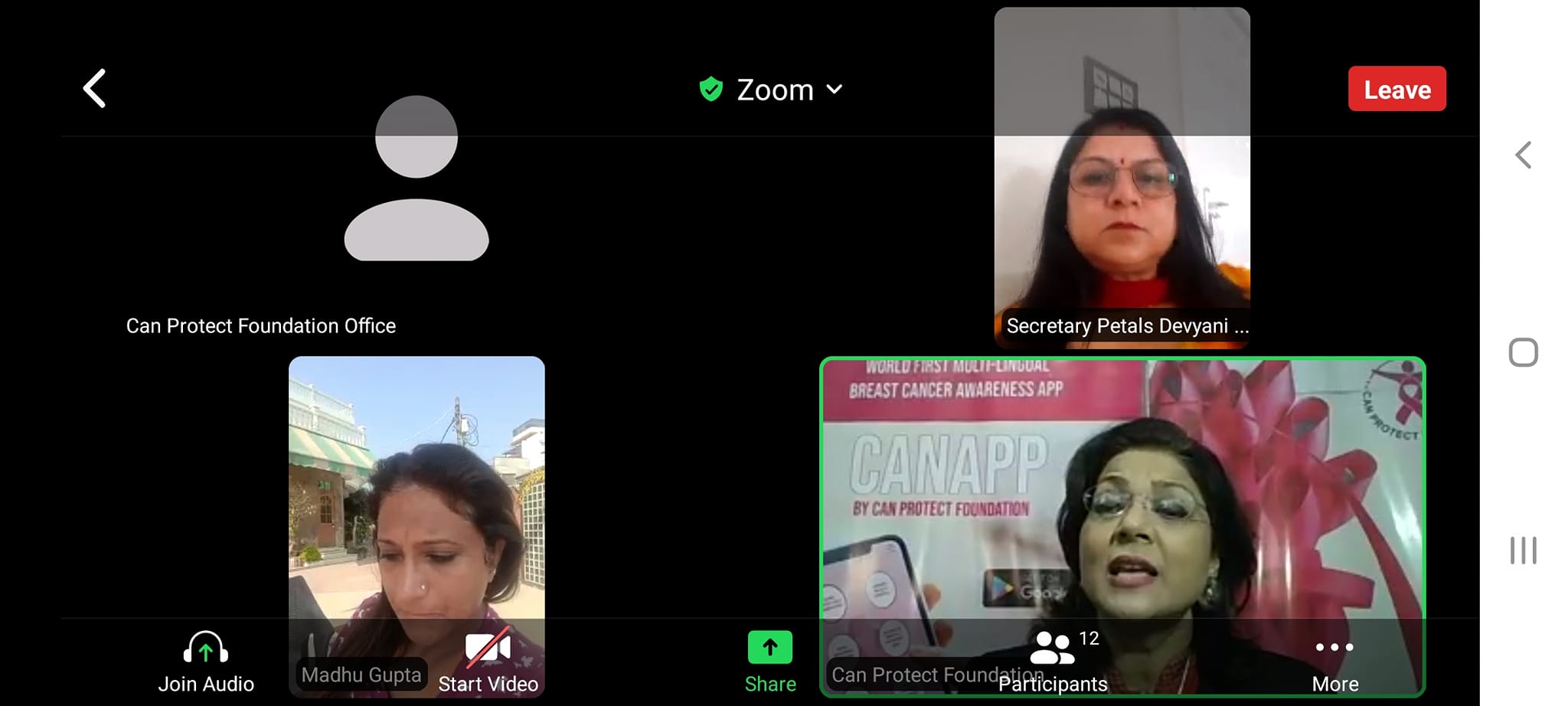 During the session, Dr. Prabhakar discussed various women's health issues and highlighted ways to prevent many diseases. Participants were informed about the signs and symptoms of breast and cervical cancer, screening methods, breast self-exams, pap smear tests, HPV vaccination, and more. They were also introduced to Canaap, a free app available on Google Play Store that can help them learn how to perform breast self-exams.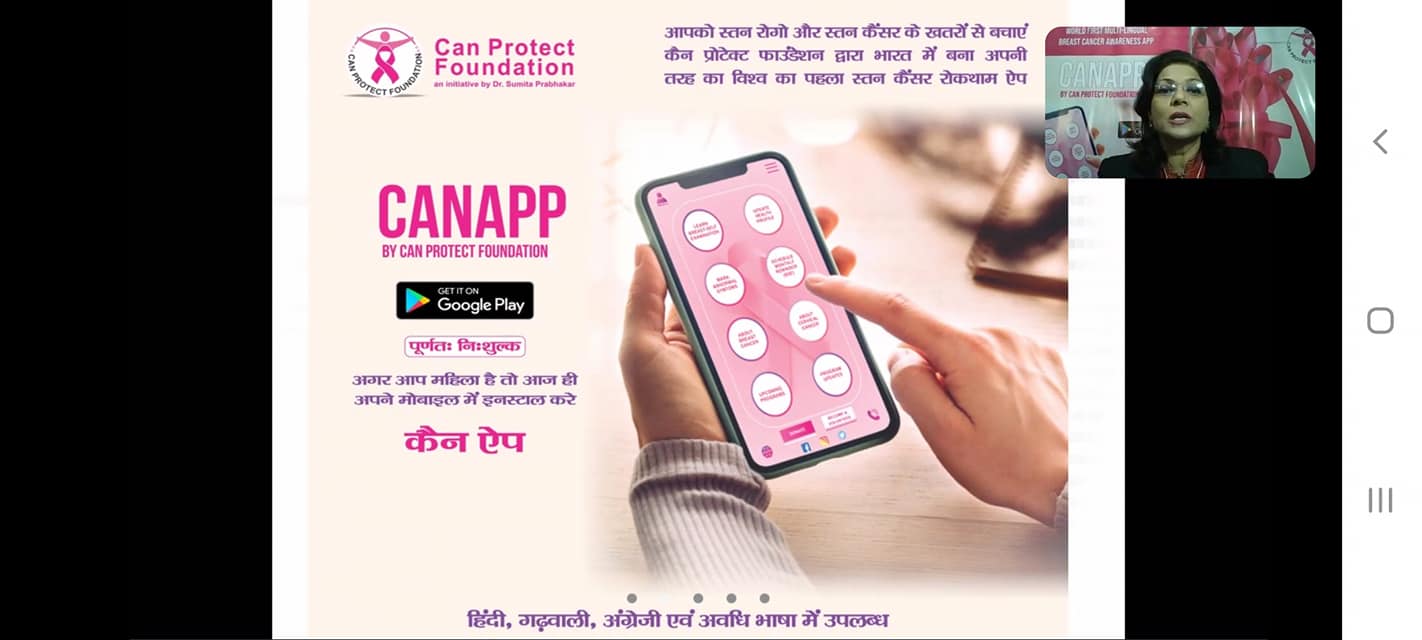 The session concluded with a Q&A round, during which Dr. Prabhakar answered all the participants' questions. We want to express our gratitude to Mrs. Nisha Sharma for encouraging women to participate in this program, and we look forward to more sessions like this in the future.
Stay tuned for more updates and information on women's health issues from Can Protect Foundation. Together, we can create a healthier, happier world for women!