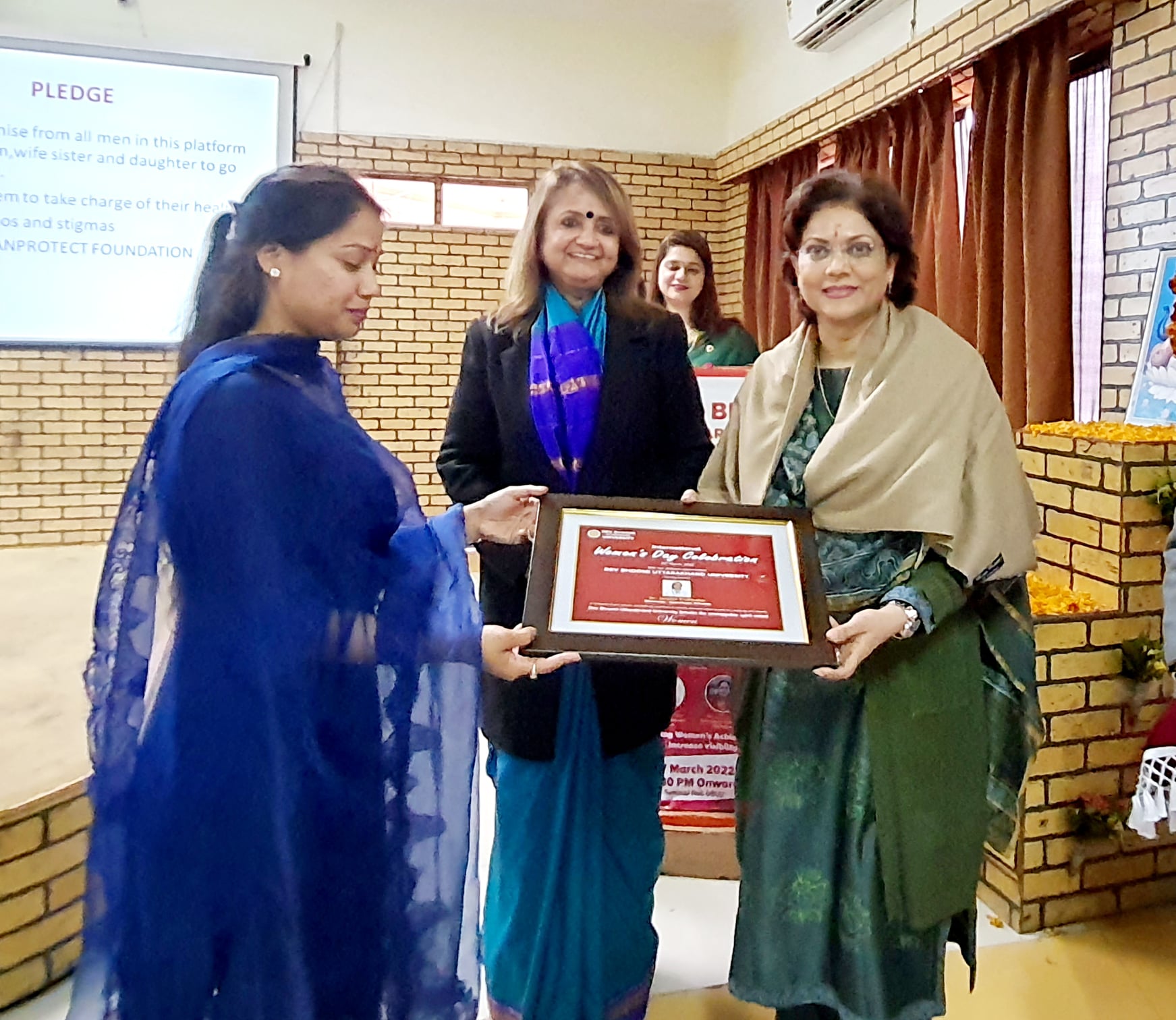 On the occasion of International Women's Day, Dr. Sumita Prabhakar, president and founder of the Can Protect Foundation, was honored for the work and efforts being done for women's health and cancer prevention by the management of Devbhoomi Uttarakhand University. In this program Dr. Sumita Prabhakar along with Dr. Indu Singh- Former Principal, MKP PG College Dehradun, Ms. Sarita Doval- SP City Dehradun, Smt. Seema Bansal, Smt. Nancy Bansal and Dr. Preeti Kothiyal – Vice-Chancellor, DBUU were present.

A health talk was given by Dr. Sumita Prabhakar to the students and staff of the University
A health talk on women's health and breast and cervical cancer prevention and early diagnosis was given by Dr. Sumita Prabhakar to the students of Devbhoomi Vishwavidyalaya. In which women were told about the symptoms, prevention, and risk factors of cancer. Dr. Sumita Prabhakar said that we all need to understand the importance of preventive health care and take all preventive measures before the disease occurs. Early diagnosis of breast cancer is possible if a woman undergoes a breast examination every month and gets all the necessary screenings done by a doctor once a year.