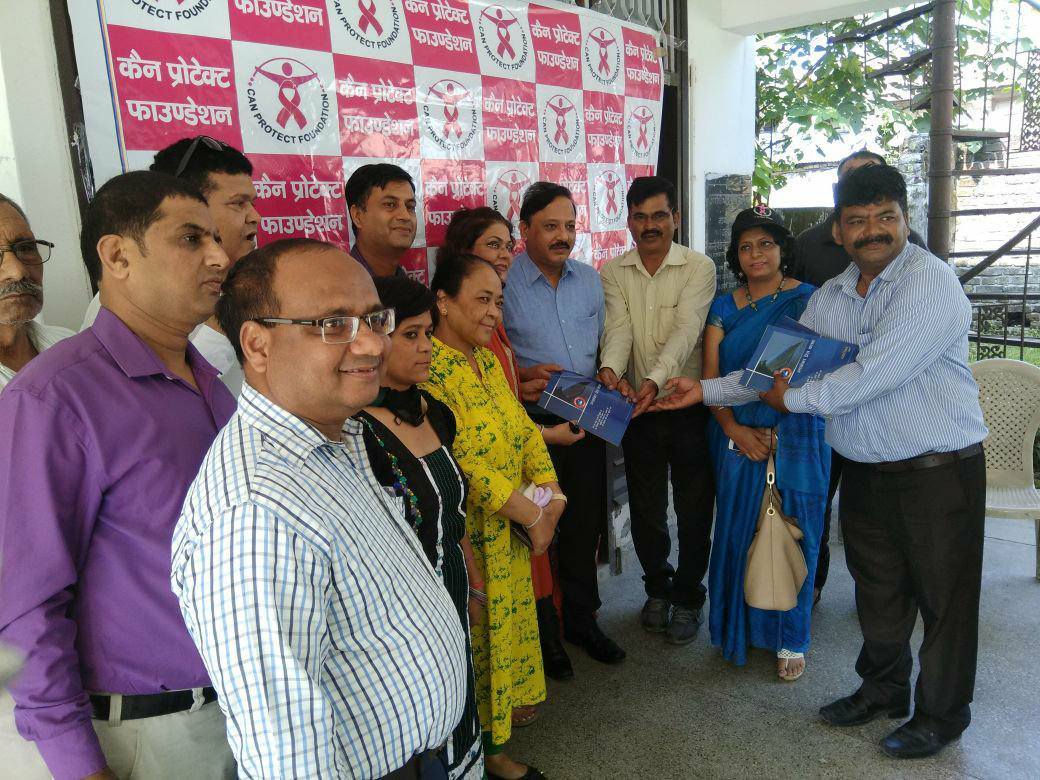 Today a health camp was organized by the CAN Protect Foundation in the Press Club; where Hemoglobin, Sugar, Bone Density, BP, Weight etc. were checked for everyone and free breast cancer screening was done especially for women.
Can Protect Foundation President Dr. Sumita Prabhakar and Secretary Praveen Dung told that 102 patients were examined today and awareness about Breast Cancer was spread. Today, Can Protect Foundation Patron and famous neurologist Dr. Mahesh Kudiyal also examined 52 patients.
Dr. Sumita Prabhakar said that due to hesitation women have not been able to do their own investigation but now the whole effort of the Can Protect Foundation is to try to ensure that all women of Uttarakhand are examined in the coming two years.
On this occasion Dr. Mahesh Kuriyal also promised to press the Press Club to organize a Multi Specialty Camp soon.
The month of October is celebrated as Breast Cancer Awareness Month all over the world, many institutions in our country are associated with this campaign. Approximately 70 thousand women every year detected by breast cancer at an advanced stage in India. It is very important to find out this cancer in Early Stage.