On the occasion of International Women's Day, Can Protect Foundation  launched a large scale preventive health campaign 'Asha ki Kiran', an unprecedented campaign started for Women's Heath and  cancer prevention, the objective of this campaign is to give information about cancer prevention measures to society and motivate women of all section of society to remain alert to their health. Asha ki Kiran is launched as a pilot project but in future Can Protect Foundation would like outreach this campaign on a pan India level.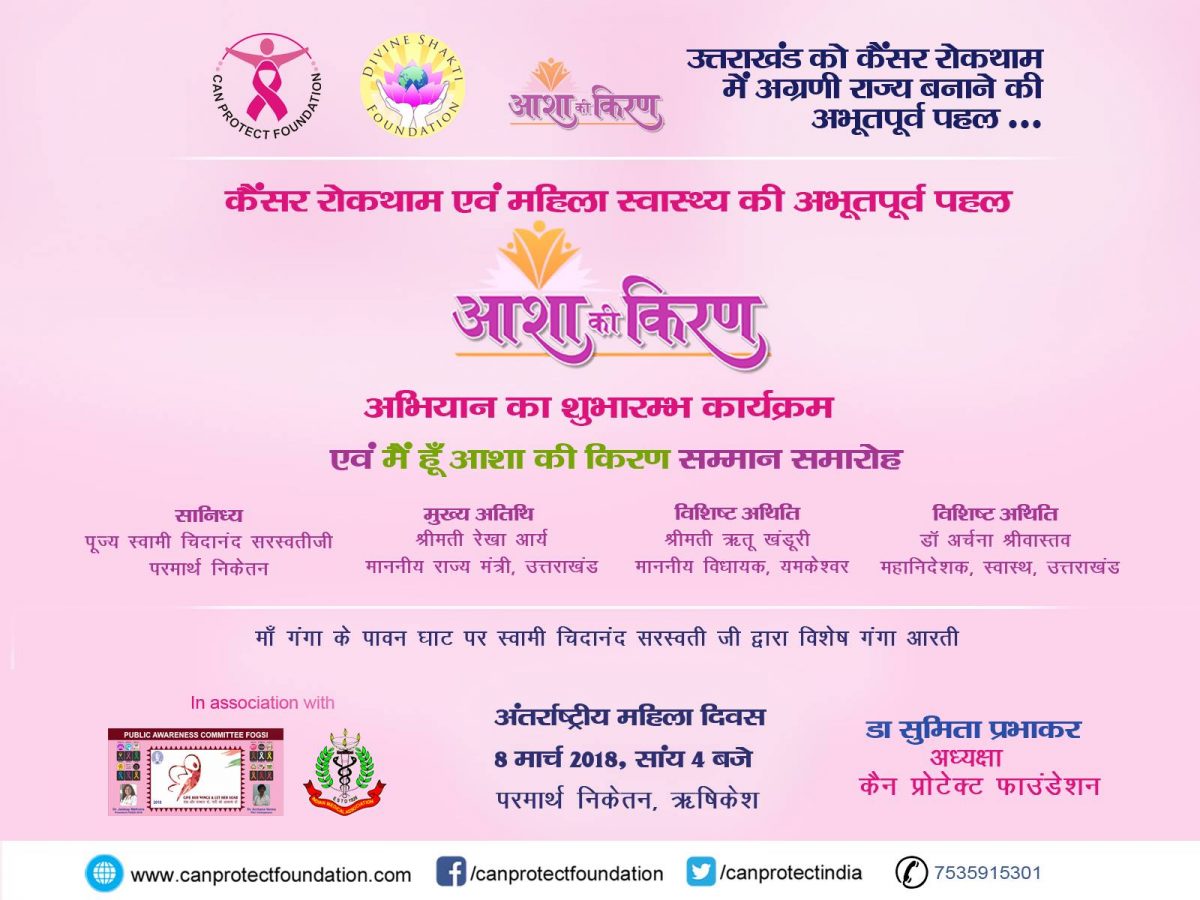 Inauguration
The campaign was inaugurated by the Hon'ble Minister of Women Empowerment and Child Welfare, Uttarakhand, Smt Rekha in the presence of Parmarth Niketan Spiritual Head, Swami Chidanand Saraswatiji, President of Divine Shakti Foundation, Sadhvi Bhagwati Ji, Famous Author and Philontriophist Dr. Vandana Shiva and people from 90 different countries.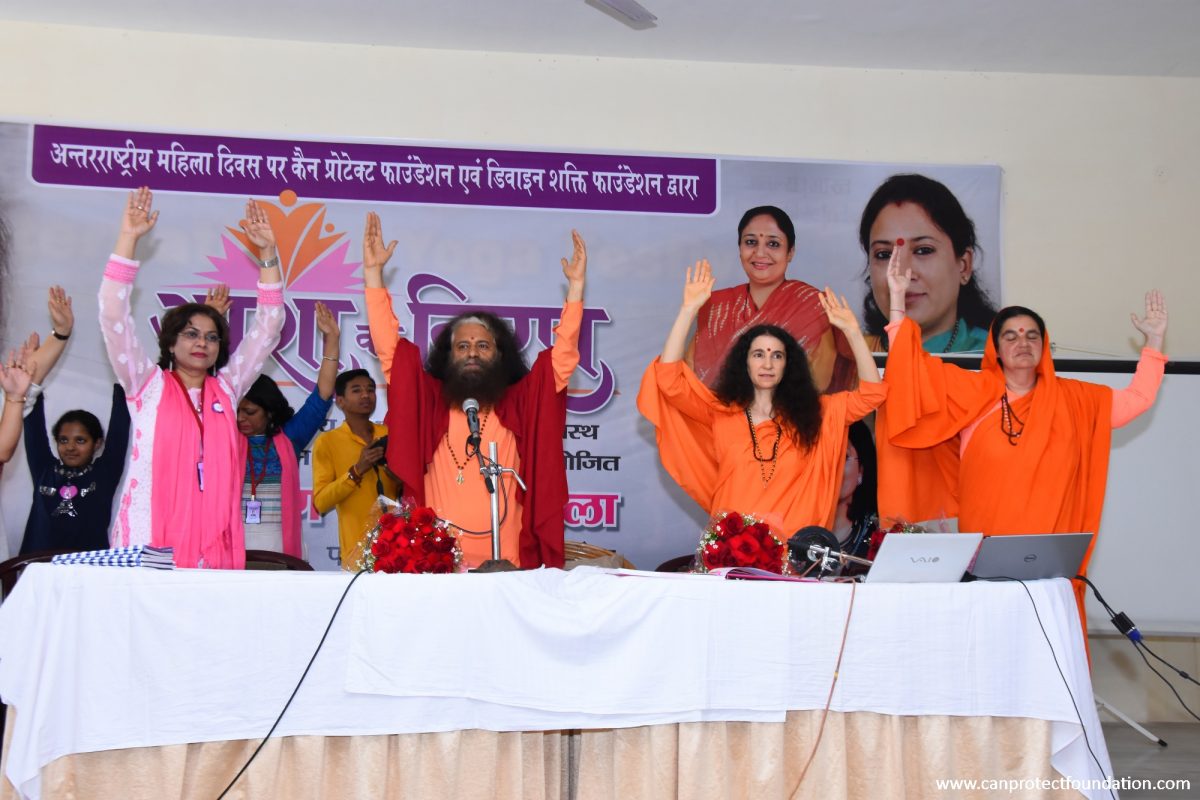 Special Training Program for ASHA and Anganwadi Workers
On the occasion of International Women's Day, March 8th, 2018 Can Protect Foundation organized a special training program with a team of Senior Doctors for ASHA and Anganwadi workers, Around 410 ASHA and Anganwadi workers from three District Dehradun, Haridwar and Pauri participated in the training programme  which focused on capacity building, sensitization and training on Women's health after 35 years and Cancer Prevention and early detection.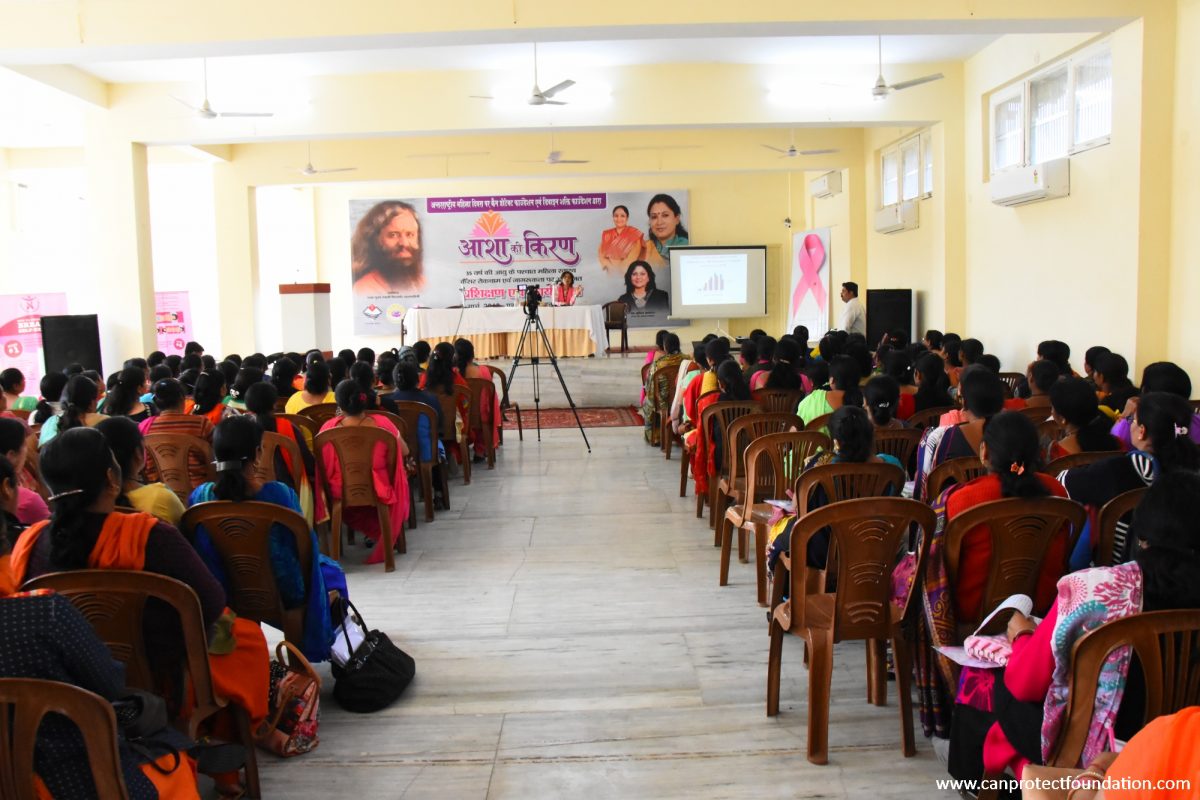 Following Seven modules are included in a training (Audio Video Presentation in the Hindi Language was used)
Problems related to the health of adult women
Functioning of female reproductive organs
Breast Cancer (General Information, Early Detection, and Prevention, Hands-on Training – Breast Self Examination)
Cervical cancer (General Information, Pap smear, Vaccination, Early Detection, and Prevention)
Menopause
Menstrual Hygiene
How to Take Care of Your Health
Demonstration Session on Breast Self Exam on Silicon Model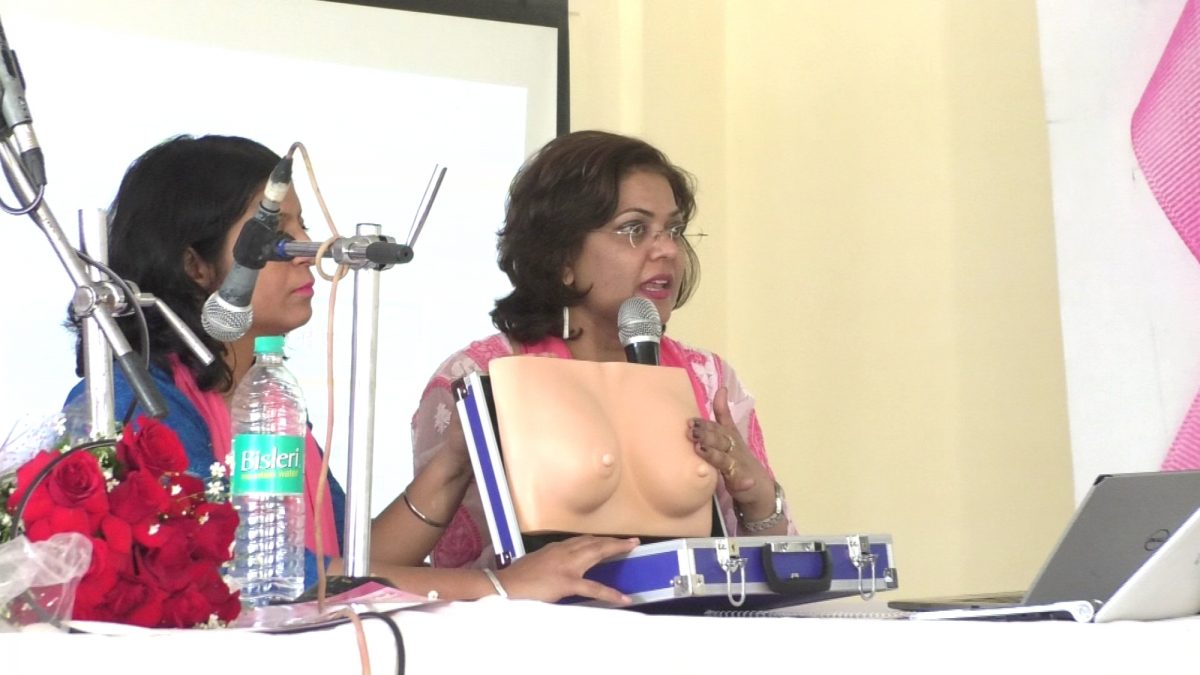 After the training, a special demonstration session on Breast Self Exam on a rubber model was conducted. Training Sessions lasted 6 hrs. At the beginning of each module, participants were presented with background information. During the day, trainees had the opportunity to discuss topics and clarify any query.
Hands-on training for individual participants
Hands-on training on Breast Self Exam also being conducted on individual participants.
Asha Ki Kiran Nomination and Awards
15 Influential women's are awarded and being nominated and as "Main Hoon Asha Ki Kiran", All the "Main Hoon Asha Ki Kiran" further nominate their Asha Ki Kiran. The purpose of this nomination and award is to expand this campaign to the wider reach of audience. It is expected that within one year this campaign will reach around 5 lac women in Uttarakhand in which most of them would be from remote hilly areas.
Awards were given by Smt Rekha Arya, Hon'ble Minister of Women Empowerment and Child Welfare, Uttarakhand in an event on the holy bank of Ganga, Parmarth Niketan Ashram Rishikesh.
ASHA and Anganwadi Workshop and Main Hoon Asha Ki Kiran Nomination and Awards Photo Gallery