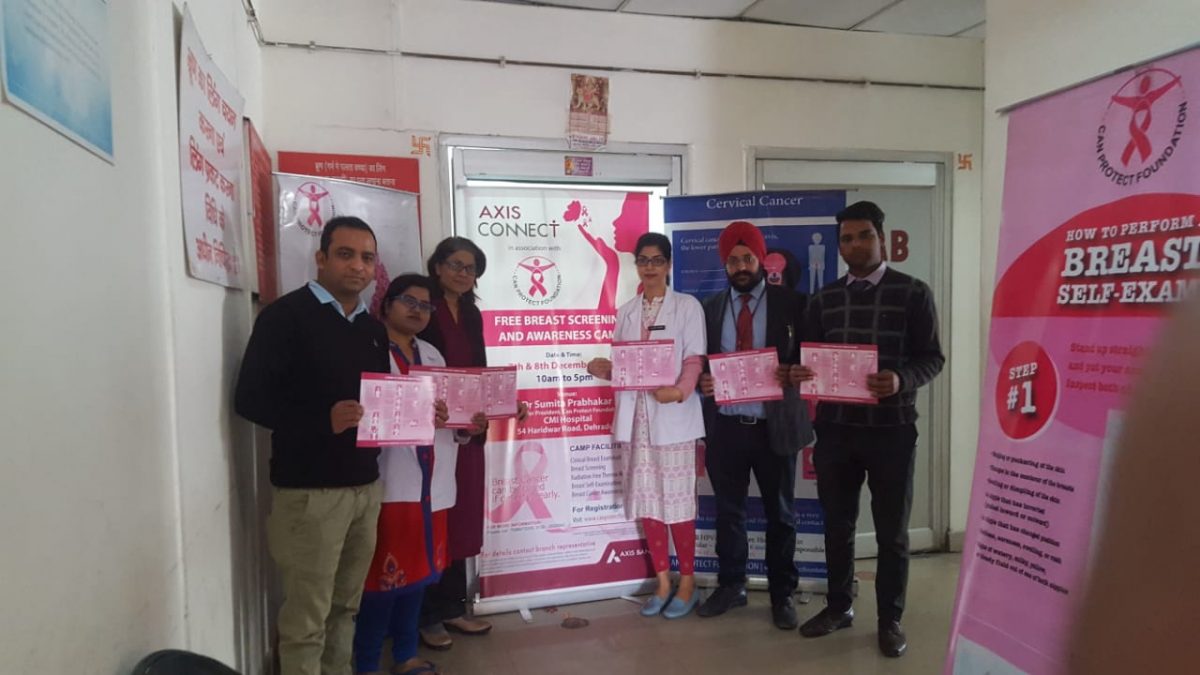 Free breast checkup and thermo mammography camp was jointly organised by Can Protect Foundation and Axis Connect for the employees and clients of Axis Bank on 7th and 8th December in Dehradun.
Speaking on the occasion, officials of Axis Bank appriciated the activities of can protect foundation for organising breast cancer awareness and prevention camps.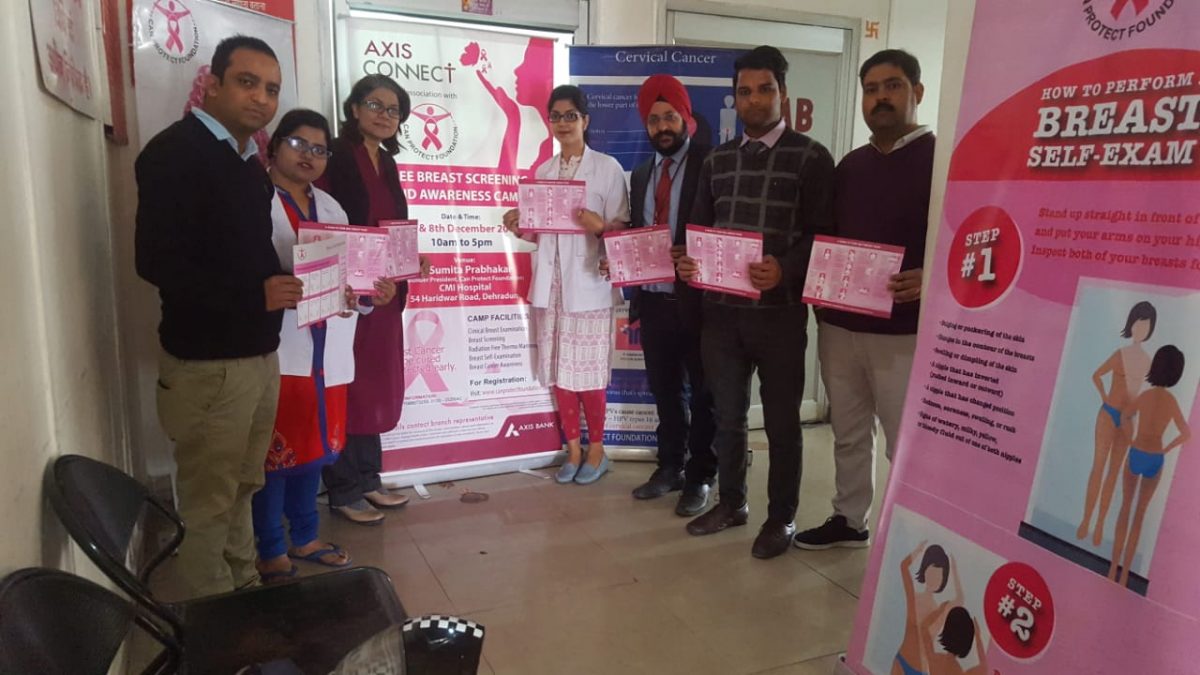 'We are organising such organised screening camps in association with various institution where employees get screened free of cost. Other than our regular health screening camps organized screening helps in spreading awareness among working women who often neglect their health due to work pressure." said Dr Sumita Prabhakar.
Around 43 women underwent screening for the  checkup of breast diseases at the camp. Special training on breast self examination also conducted for the women. Leaflets and flyers were also distributed for breast self examination and health awareness.