A free women's health and breast cancer awareness camp was organized by Can Protect Foundation at Purkul Village in Dehradun on Sunday 1st September 2019. Women from Purkul, Salan, Jaspur, Bhagwantpur, Khairani, and Dom villages availed the facility of gynecological checkup, breast checkup and also participated in breast cancer awareness and prevention program where they learned how to do breast self-examination. Cancer awareness poster presentation was organized on-site to educate the rural population about risk factors and early signs of breast and cervical cancers.
Dr. Sumita Prabhakar and her medical team examined 73 women on this occasion. She informed the women about various aspects of breast cancer and stressed the need to remain aware.
Breast cancer is most common in women and can be cured if detected at an early stage. Most women in rural areas neglect their health and delay in seeking medical advice early because of unawareness, illiteracy, myths or superstition and many times, due to financial constraints. It is imperative for these women to have deeper understanding and awareness of the symptoms of this disease. Therefore, we organized this camp in rural interiors to create awareness and encourage every woman to spur a positive conversation and get away with a sense of hesitation and easily get the medical facility at their doorstep.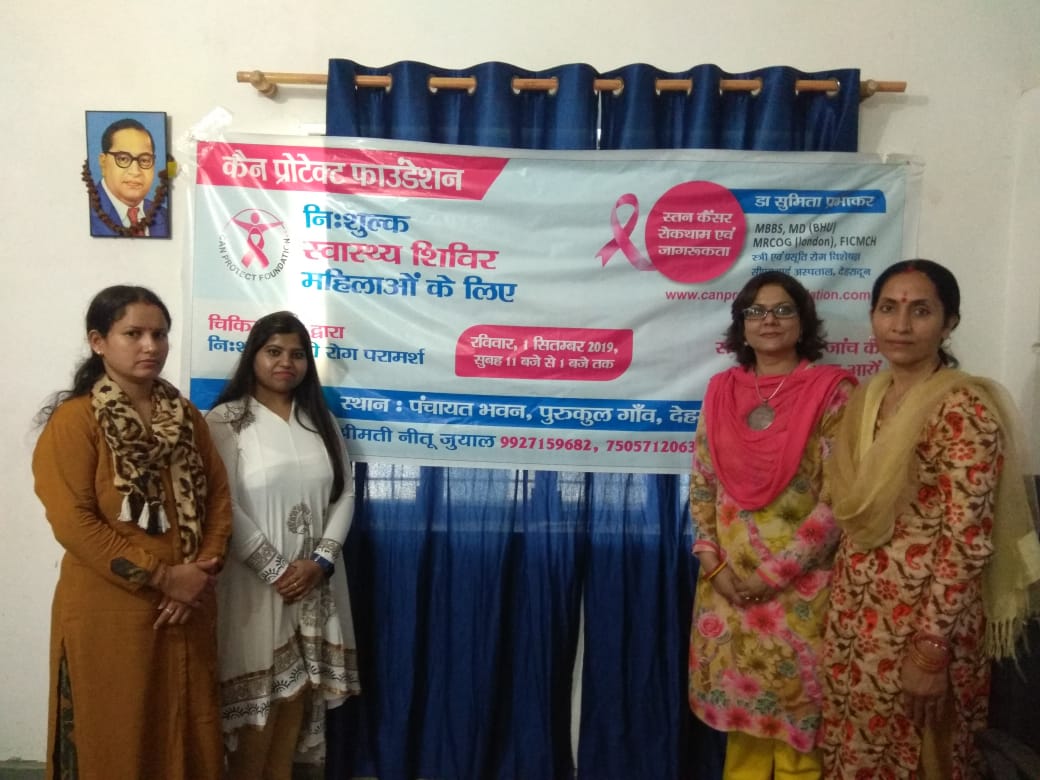 We are thankful to Mrs. Neetu Juyal, president of Gram Sabha Purkul for helping us organize this camp.