October is breast cancer awareness month, Can Protect Foundation in association with Sunrise academy organized Health Talk for Cancer Prevention on October 5, 2019 at Sunrise Academy auditorium. Senior Gynecologist and President of Can Protect Foundation Dr. Sumita Prabhakar was the keynote speaker of the talk and delivered his presentation on adolescent health, menstrual hygiene, healthy lifestyle & cancer prevention.
Students along with their mothers, teachers, and staff participated in the talk. During the health talk session, a special workshop was organized to teach women and girls students how to do a breast examination. Participants were informed about Cervical cancer prevention and when to do a pap smear. During the session, women were made aware of HPV vaccination. Educational leaflets containing information on breast-self examination were also distributed. BSE is a simple examination useful for early detection and all women can do it comfortably in their home.

Cancer awareness health talk event was started by the lighting of the lamp by Mrs. Pooja Pokhriyal, Director of Sunrise Academy, Dr. Sumita Prabhakar, Mrs. Shakti Manocha, Dr. Rekha from Wonder Women's Club, Dr. Vinita, Mrs. Nitu Pokhriyal, Apeksha Rawat, and Dr. Poonam Sharma.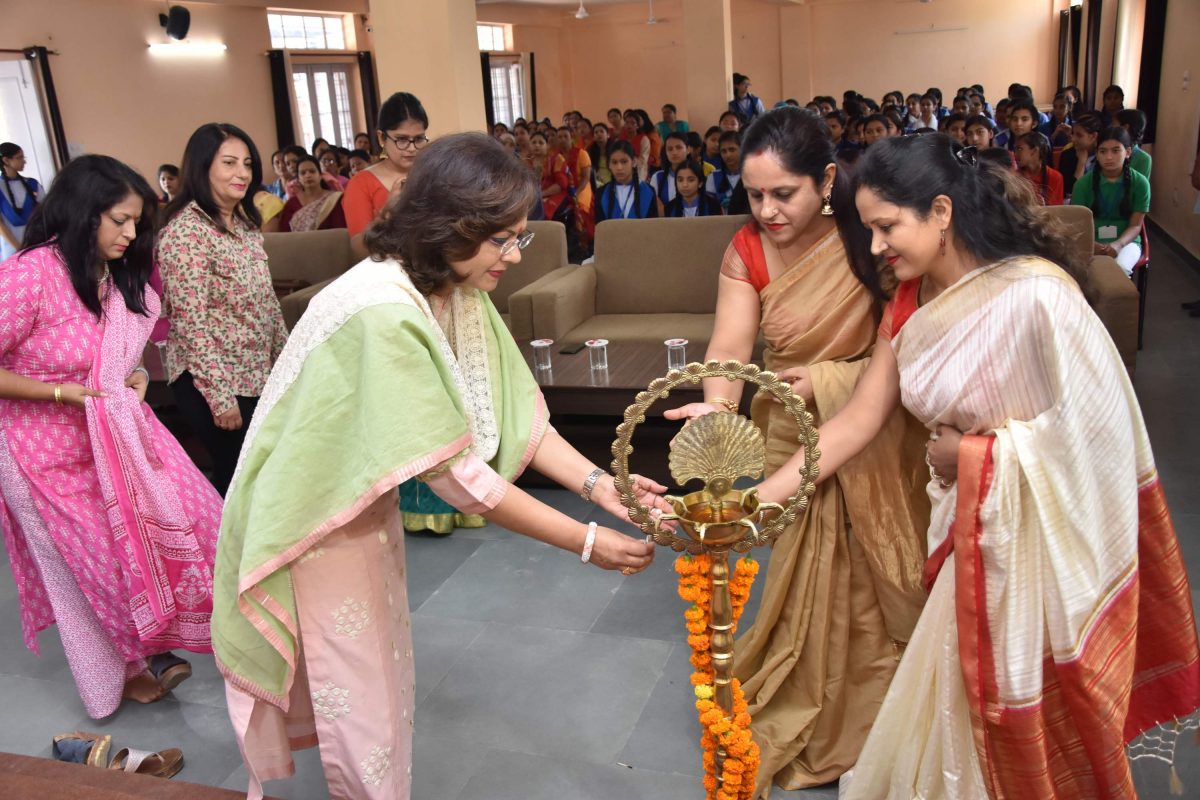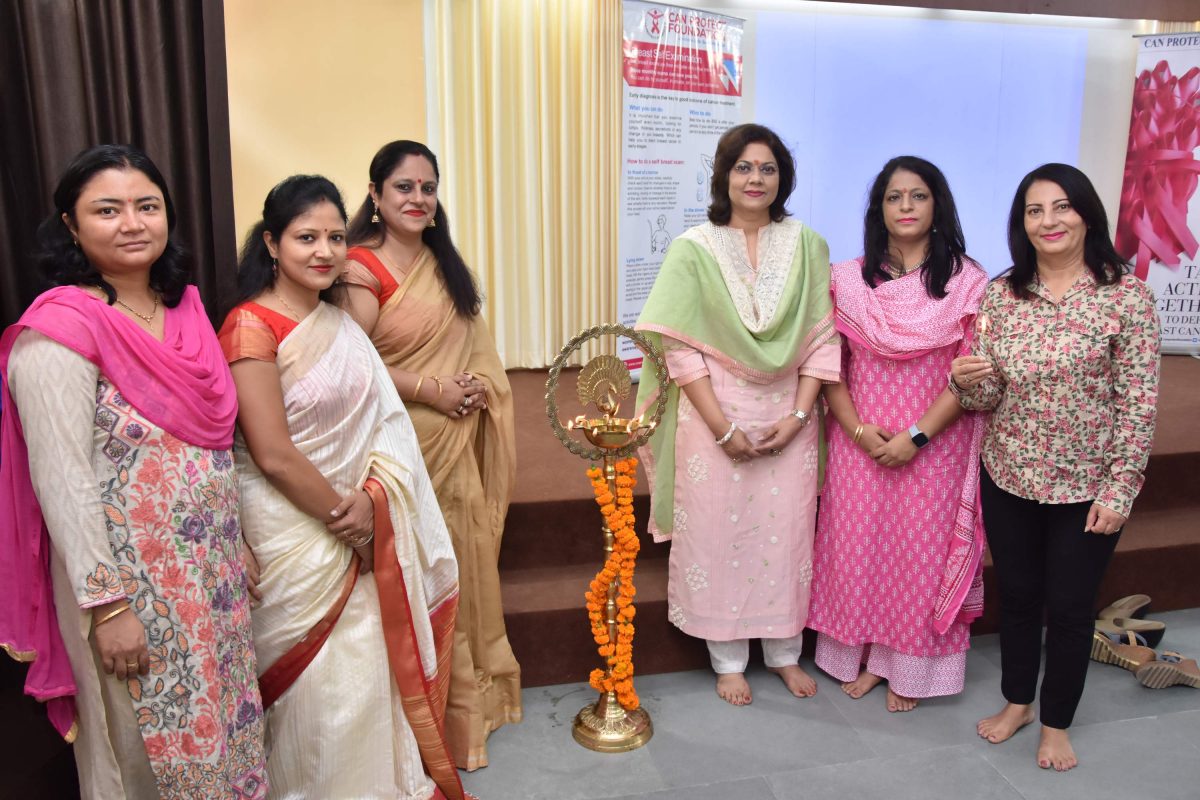 At the end of the health-talk, an interactive question and answer session was also held where many mothers ask their queries about the health of their daughters and many students ask questions about the health of their mother. Dr. Sumita Prabhakar answers all the questions.


Rising Cancer Cases in India and Uttarakhand
Referring to the report published in leading newspaper Dr. Sumita Prabhakar informed the audience that the cancer burden in India has more than doubled over the past many years. In India every year, new cancer patients registered are over 11 lakh, and cancer-related deaths are more than 7 lac. The WHO data says India will have 1.16 million new cancer cases this year and more than 50 percent of these will be diagnosed in women.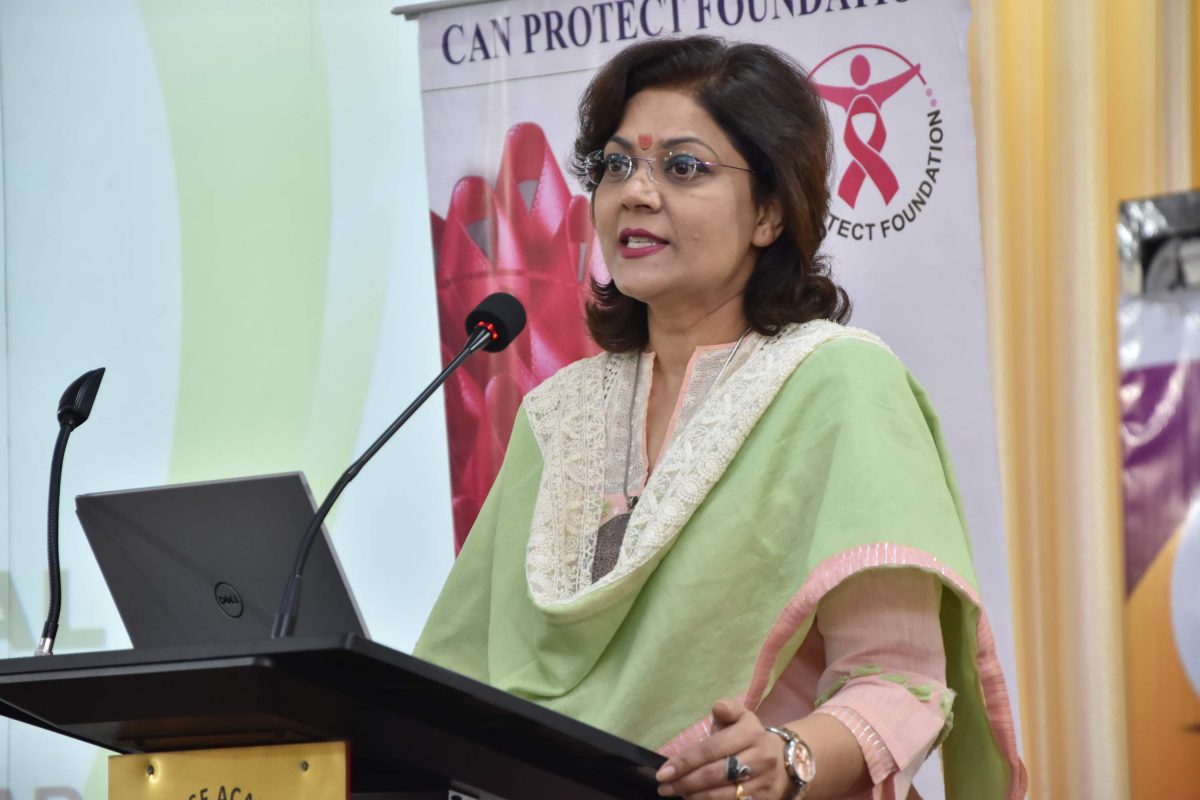 In Uttarakhand the number of cancer cases is increasing in the past few years, these cases increased by 10.15% in the state, which was more than the national figure of 9.2%. According to the data of the Indian Council of Medical Research (ICMR), there was a total of 11,240 cancer patients in Uttarakhand in 2014. The number increased to 11,796 in 2015, and by 2016, the figure was 12,381. So it is highly important for all the women to be well-informed about the symptoms and without any hesitation go for regular preventive checkups like a pap smear and mammogram. Dr. Sumita requested all the students to teach their mother how to do breast self-examination. Dr. Sumita Prabhakar emphasized that for the prevention of cancer in women, it is very important that women of all ages talk openly about this disease, if they have any symptoms then all the family members talk about it, it should not be treated as a taboo.
Free cancer prevention screening camp organized
A cancer prevention camp for women was also organized followed by health-talk. In this camp breast cancer baseline screening of mothers, staff, and teachers of the academy was conducted by the team of Doctors of Can Protect Foundation. 78 women were screened in this screening camp. Women were suggested to add healthy lifestyle activities in their routine.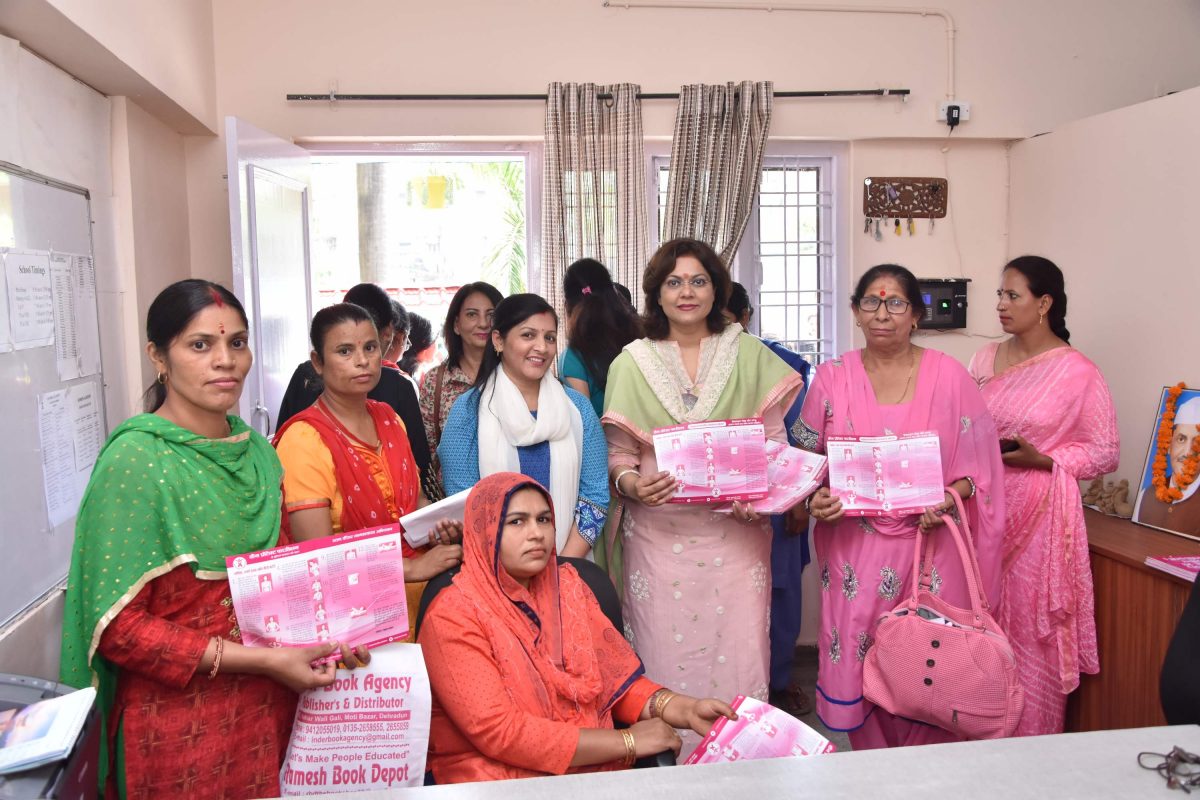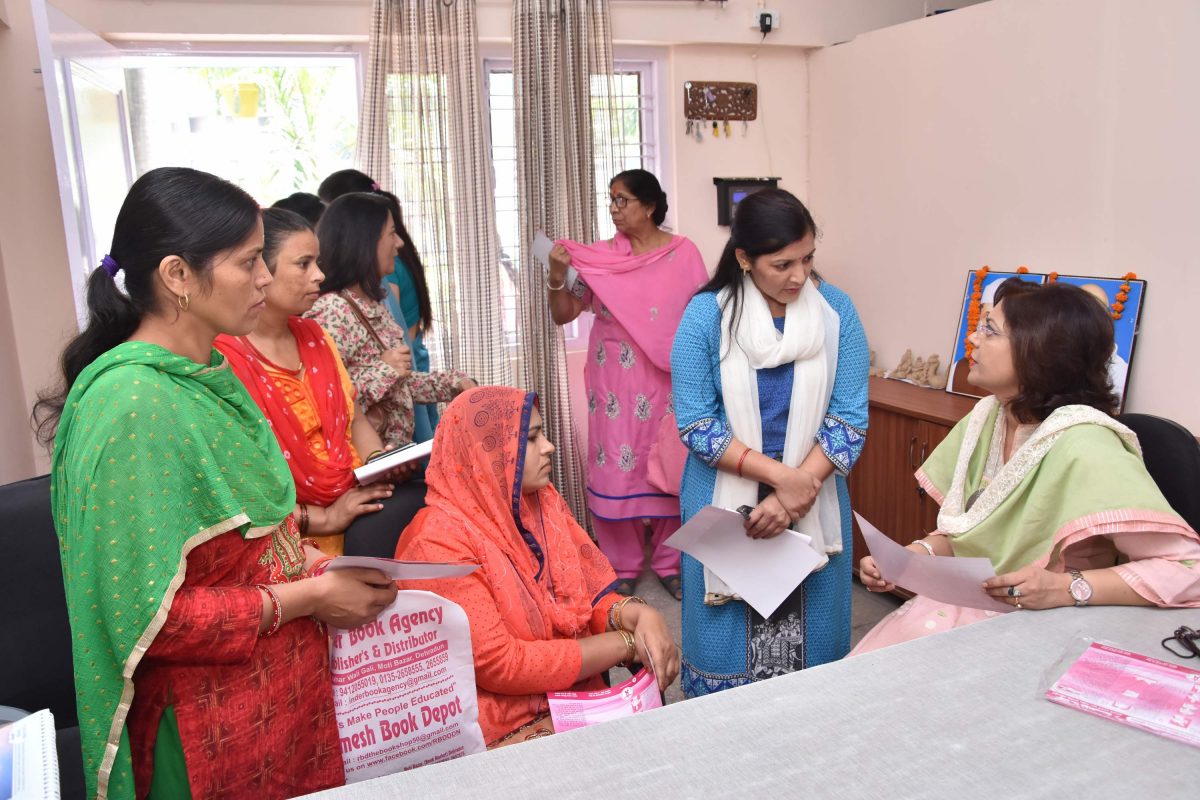 The event was attended by Mrs. Pooja Pokhriyal, Director of Sunrise Academy, Mrs. Shakti Manocha, Dr. Rekha from Wonder Women's Club, Dr. Vinita, Mrs. Nitu Pokhriyal, Apeksha Rawat, Dr. Poonam Sharma, and Miss. Vaishali.
Photo Gallery