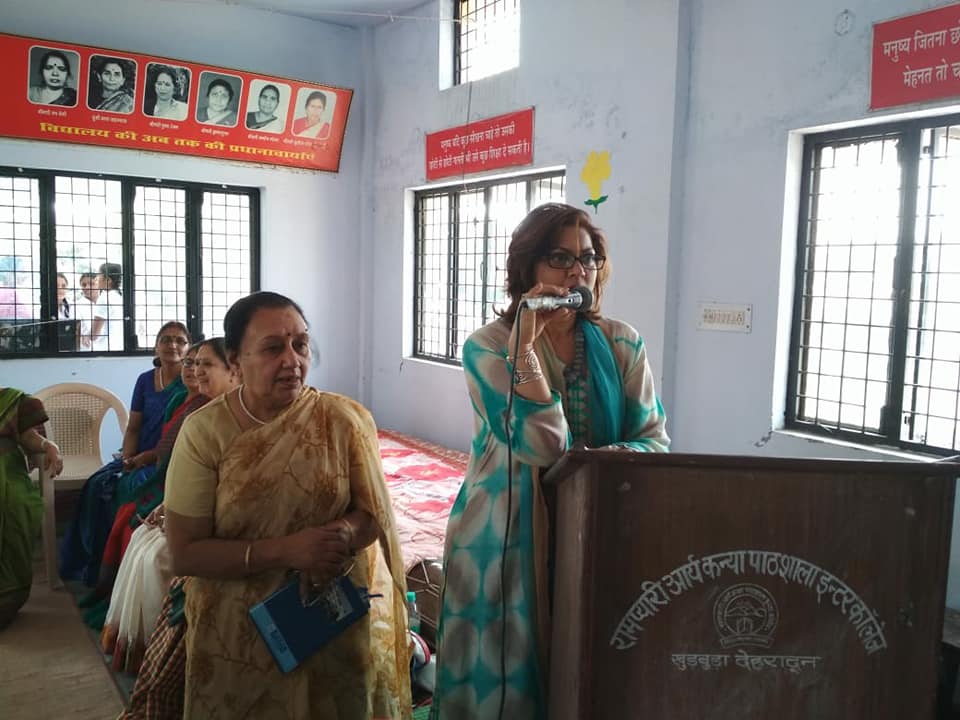 Dr. Sumita Prabhakar invited to deliver a talk on menstrual hygiene at Ram Pyari Girls Inter College in Dehradun during the inauguration of sanitary napkin dispensing machine with Hon'ble Minister of women 's empowerment and child welfare (Uttarakhand) Mrs rekha Arya and President Harshil Foundation.
The talk aims to empower young girls to develop a positive self-image during the periods.  During this interactive session, Dr. Sumita Prabhakar discussed with the girls and explained the different types of tools and intimate hygiene management.
To address menstrual hygiene is not only to address the four to seven days a month that women are menstruating but the root cause of gender disparity. When it is properly addressed, it leads to the increased overall health of women and girls. It improves educational outcomes as it improves school attendance. Dr. Sumita Prabhakar talk improves the confidence and dignity of girls by teaching them that their bodies are nothing to be ashamed of. Women and girls face enough challenges each day, their own body should never be one of them. Dr. Sumita Prabhakar strives to empower girls throughout India.