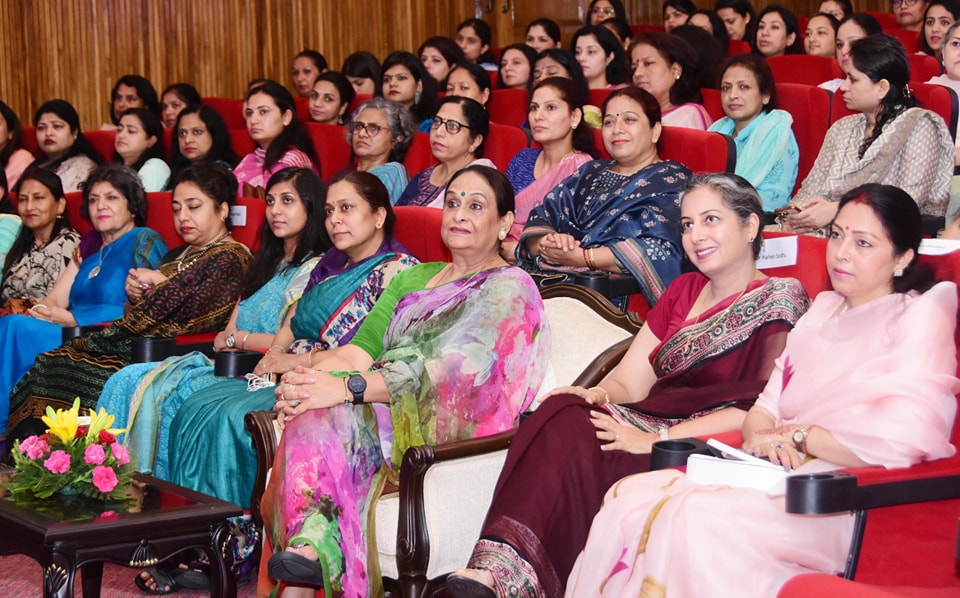 We are delighted to share an update on the highly successful health workshop organized under the chairmanship of First Lady Mrs Gurmeet Kaur at the Raj Bhavan Auditorium. The workshop, led by the esteemed Dr. Sumita Prabhakar, Head of the Department of Gynecology and Obstetrics at CMI Hospital and President of the Can Protect Foundation, aimed to raise awareness and promote preventive measures against breast and cervical cancer among women.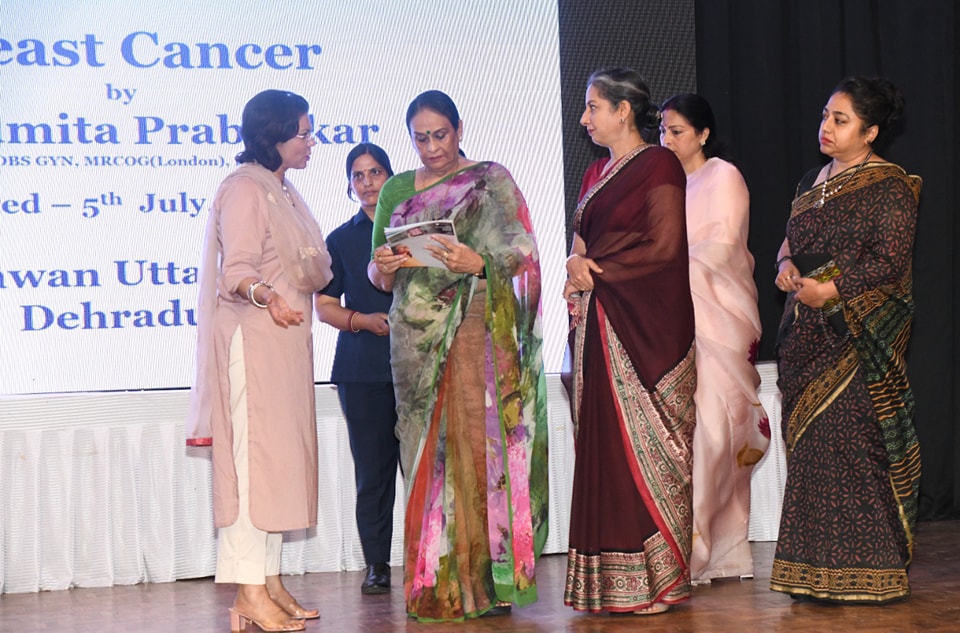 Dr. Sumita Prabhakar's expertise shone through as she delivered two enlightening lectures during the workshop. The first lecture focused on midlife health management, specifically addressing menopause and its related challenges. Participants gained valuable insights into managing this transitional phase and optimizing their overall well-being. The second lecture centred around cancers in women like Breast and Cervical Cancer, providing comprehensive information on various types of cancers, early detection methods, and preventive strategies.
During the workshop, Dr. Sumita Prabhakar introduced attendees to Canapp, a remarkable mobile application designed to educate women on the correct technique for performing Breast Self-Exams (BSE). This user-friendly app is available in multiple languages, including Garhwali, Kumauni, Jaunsari, Avadhi, Hindi, and English. It can be downloaded for free from the Google Play Store, making it easily accessible to all.
To ensure that participants fully understood the importance of BSE and how to perform it correctly, Dr. Sumita Prabhakar utilized demonstrative videos. Through these informative videos, she provided step-by-step guidance on conducting a proper breast self-exam, emphasizing its significance in the early detection and prevention of breast cancer.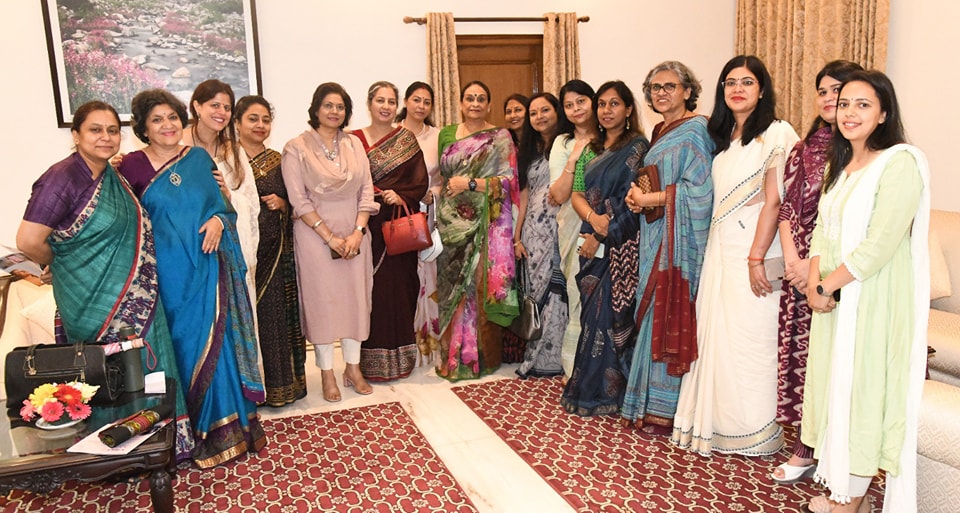 Dr. Sumita Prabhakar expresses her heartfelt gratitude to the First Lady of Uttarakhand, Mrs. Gurmeet Kaur, for her visionary leadership and support in organizing this impactful workshop. She also extends her gratitude to Dr. Harleen Sandhu for her valuable contributions and dedication to women's health. Their combined efforts have played a pivotal role in raising awareness and providing essential information to empower women in Uttarakhand.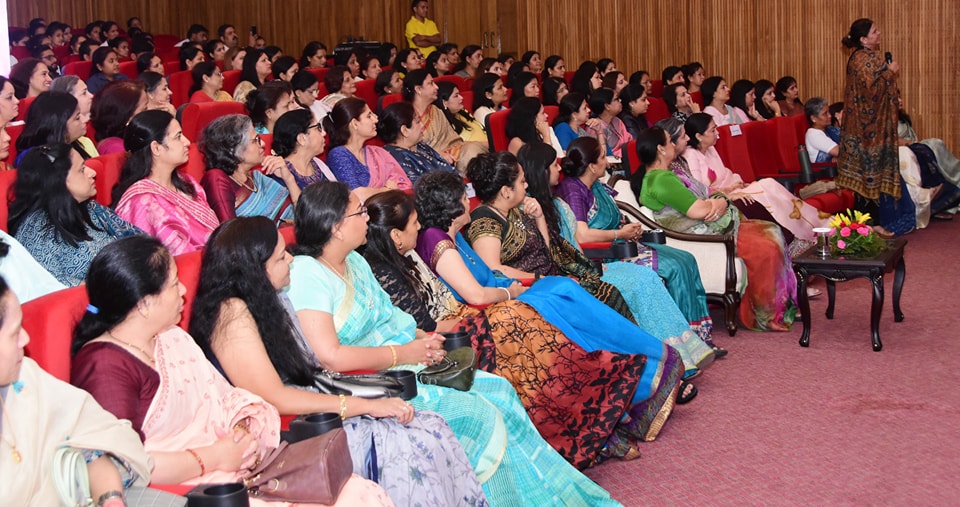 The Can Protect Foundation remains dedicated to its mission of empowering women and raising awareness about critical health issues. We extend our gratitude to all participants, whose active involvement made this workshop a tremendous success.
In the Media: