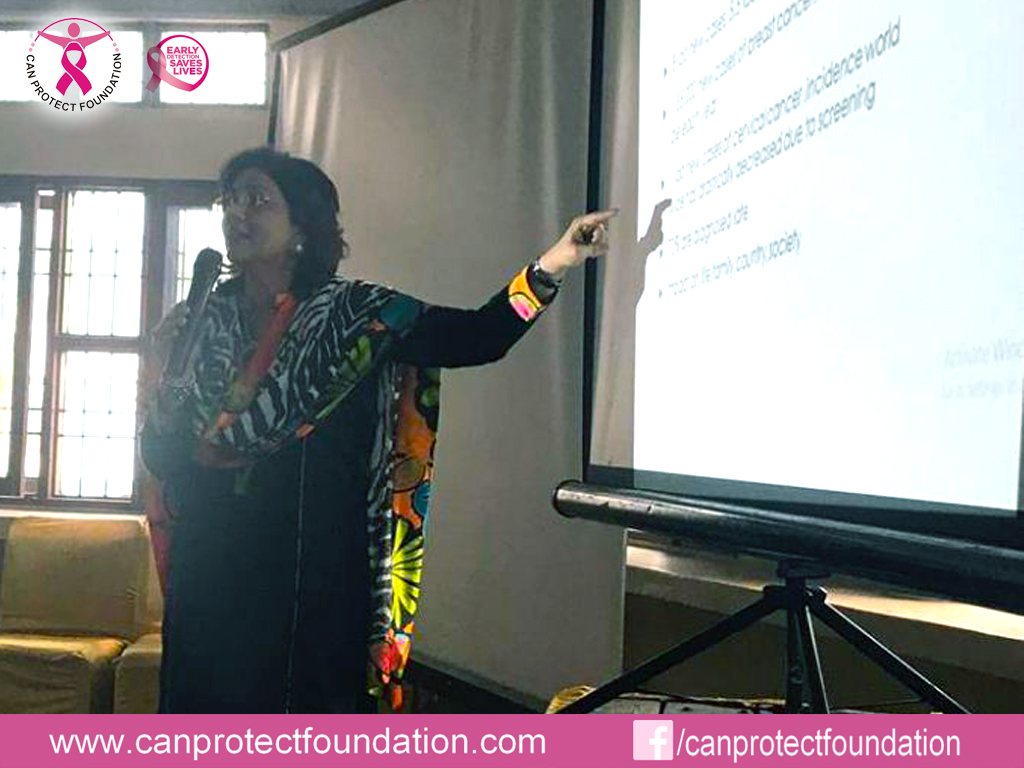 Can Protect Foundation with the team of doctors from Dehradun joined up in a free health check-up camp organized by Radha Acharya of Shri Sseva Foundation, under the banner of "Healthy women, happy family", on February 19, at the Hemkund Sahib Gurdwara, Rishikesh.
Apart from the number of health check-ups, like a bone density check-up, a free hemoglobin check, a blood pressure and weight check, deworming and a diet a chart, The highlight of the camp was free breast check-up with breast light which was arranged by Can Protect Foundation.
The camp was a great success, as around 300 women availed the free health services, with nearly 50 women being referred for further mammography tests.
Dr. Sumita Prabhakar, Senior Obstetrician, and Gynaecologist, at CMI Hospital, and the President of Can Protect Foundation gave an enlightening talk on women's health and fitness, especially a talk on breast and cervical cancer.
In the talk, she throws a light on the best ways to self-examine on their own on regular basis, so they can get the signs and symptoms of breast cancer at early stage.
"Health infrastructure, as far as cancer is concerned, is really poor in India. We have 300 cancer hospitals in total across the country, and for all of Garhwal, we have just one cancer hospital, so there is a lot of burdens. We have one specialist per 2000 people. The onus lies on the society, NGOs, and women themselves for screening and prevention," Dr. Prabhakar Stated.
"So far as cancer is concerned, we know that it's a difficult road. The treatment is complicated, and it recurs, so we want to make women aware of the role of prevention, and the two most common cancers in women – breast and cervical cancer – if they are picked up in the pre-cancerous stage they can actually be prevented." She added.
Can Protect Foundation is thankful to Radha Acharya and her foundation for organizing such camps and spreading the message of the importance of prevention of Breast and Cervical Cancer.