Women will be able to get a free Breast examination by USA's FDA-approved machine iBreastExam, Can Protect Foundation launches new free-of-cost service.
In our fight against breast cancer, we have added one more machine to our fleet. As you all know, along with awareness, Can Protect Foundation aims to provide women with free health check-ups near their homes and ensure that they have all the breast and cervical cancer prevention services available.
In the same sequence, the Can Protect Foundation has purchased two iBreastExam machines funded by Polycab India Ltd. manufactured by the US company UE LifeSciences and approved by FDA. This machine is a handheld, mobile-connected, and completely wireless device that can detect tumor tissues as small as 3-5 mm while emitting no harmful radiation. This machine will be used in upcoming free health camps.
For this machine, Forbes has written that This Handheld Breast Scan Is Revolutionizing How Indians Detect Cancer
No discomfort, no radiation
iBreastExam is a simple-to-use device that community health workers can operate. It incorporates an innovative tactile sensor technology developed at Drexel University in Philadelphia. The device's specialized ceramic material, which is protected by multiple patents, enables it to measure tissue elasticity directly from the breast surface.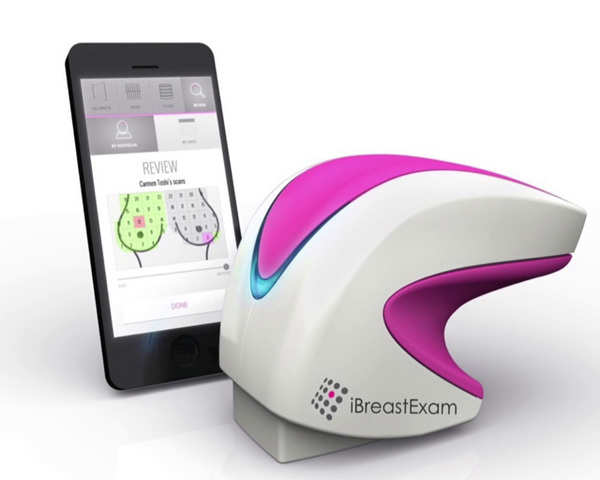 Cancer tissue is harder than normal breast tissue, and the ceramic sensors can detect the tougher tissue without causing pain or exposing the patient to harmful radiation. The entire test takes approximately 5 minutes. We were able to convert nurses into expert breast examiners with the assistance of iBreastExam.
Now Can Protect Foundation will provide free of cost iBreastExam checkup along with Thermo mammography and mobile colposcopy.
We are grateful and thankful to the CSR department of Polycab India Ltd. who has provided funds to us for these two machines.