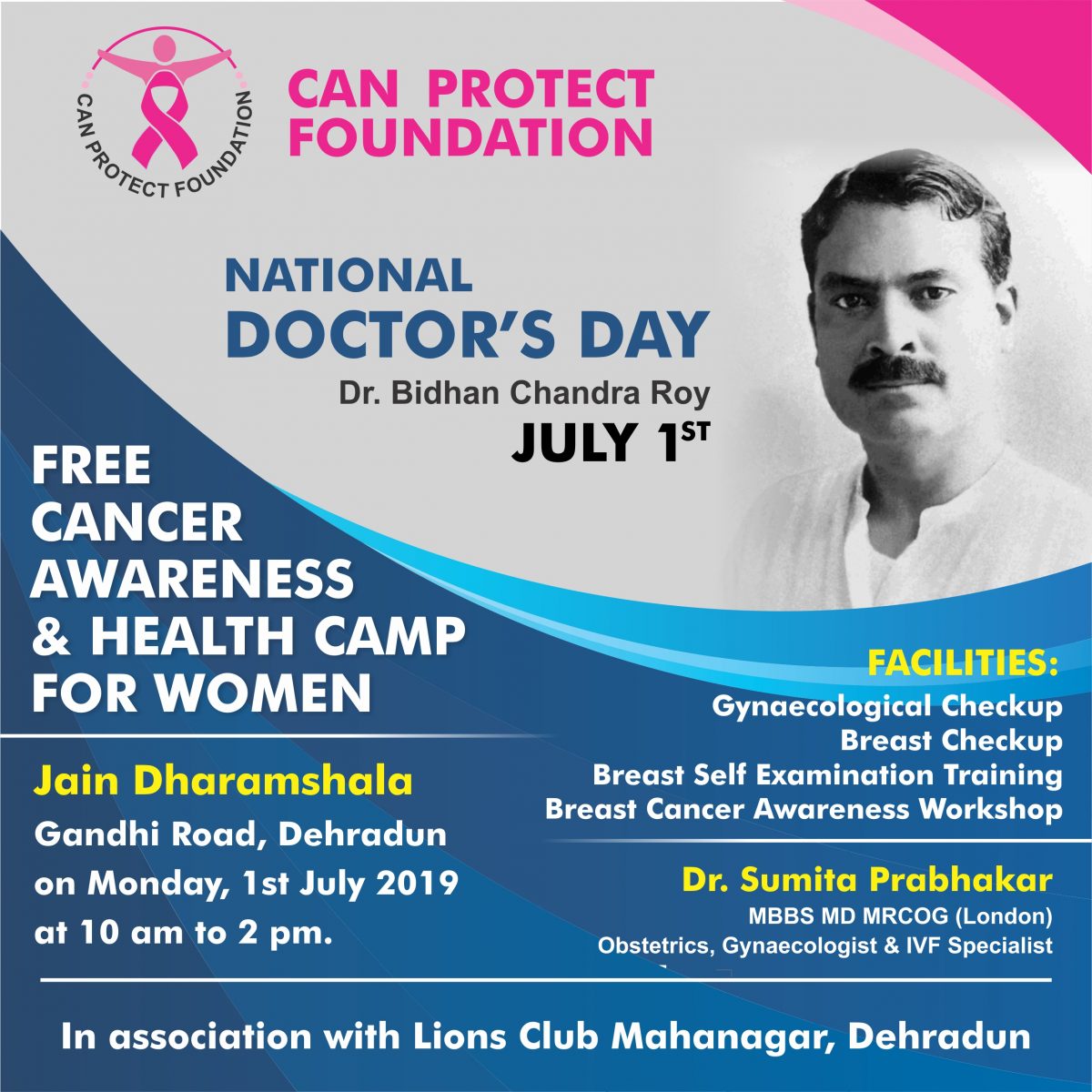 Breast Cancer Awareness & Health Camp in Dehradun
To commemorate National Doctor's Day 2019, Can Protect Foundation, in association with Lioness Club Mahanagar Dehradun is going to organise a free cancer awareness and health check-up camp for women from 10 am to 12 pm at Jain Dharmshala, Gandhi Road in Dehradun on Monday 1st July 2019.
"As a doctor it is our duty to provide optimum facilities to people. On the occasion of Doctor's Day, we want to cater to the people in the best possible way," said president of Can Protect Foundation Dr Sumita Prabhakar.