With an intention to spread awareness about early detection of breast and cervical cancer Can Protect Foundation organised a free medical camp for women in collaboration with Waistline slimming center and body care, Dehradun at Waistline Wellness on Sunday 26th May 2019. The basic objective of the medical camp was to spread awareness among the women about breast and cervical cancer and to provide free breast checkup and pap smear facility. All the women were quite enthusiastic to avail such facility in a planned manner.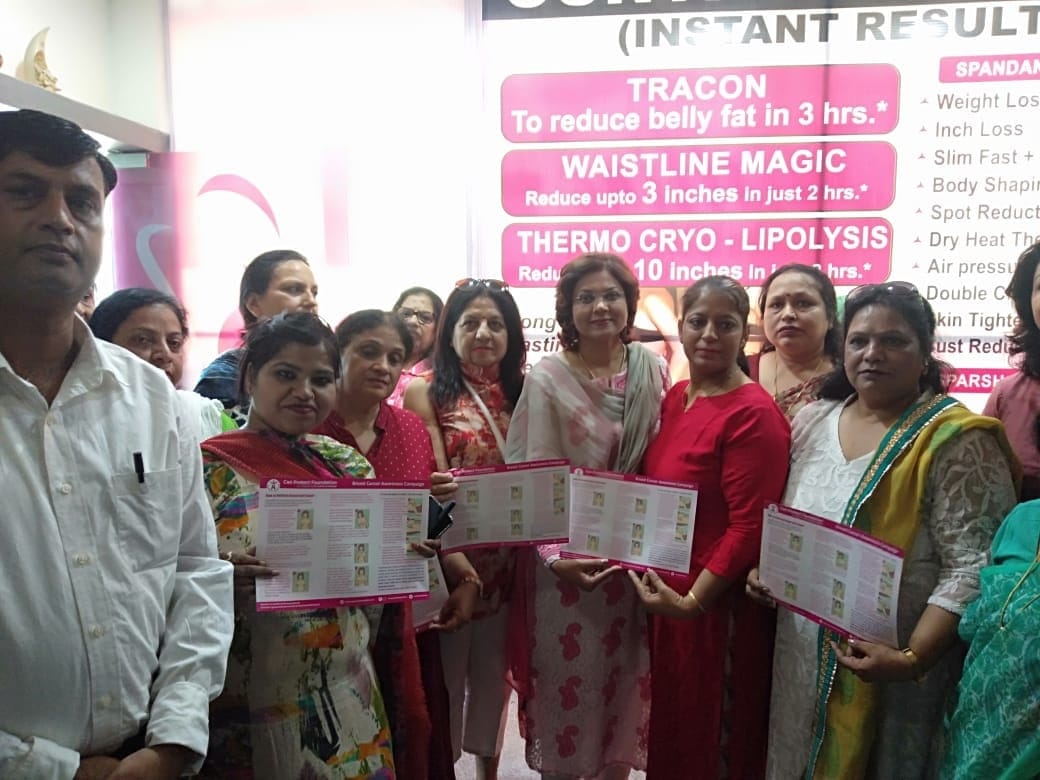 Chief guest of the event Mrs. Usha Negi, Chairperson Uttarakhand State Commission for Protection of Child Rights (USCPCR) inaugurated the camp.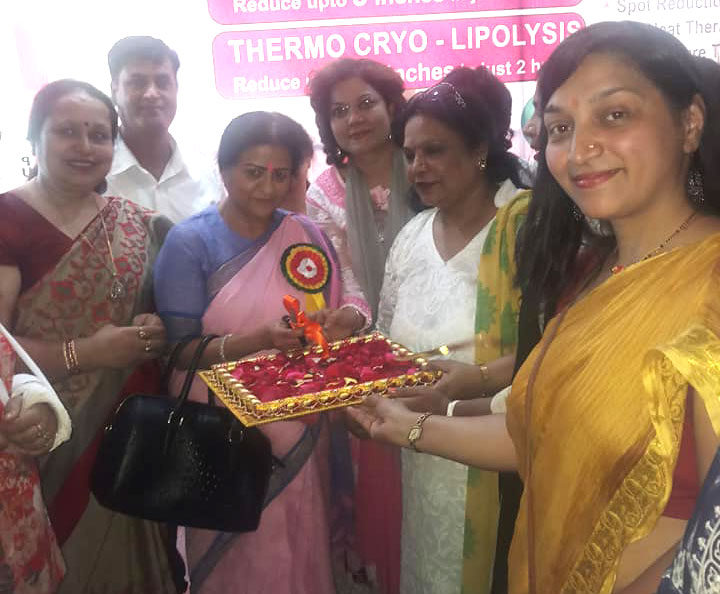 On this occasion She said,
It is a good initiative taken by Can Protect Foundation. Many institution nowadays organize health camps but most of them consist basic check-ups. Arranging breast and cervical early detection checkup are very rare. It benefited all the  the females who generally keep their health in the back seat.
The camp carried out breast examination and pap smear test of more than 70 women, over 30 years of age. The tests were carried out by the President of Can Protect Foundation Dr Sumita Prabhakar and her medical team.
Further, there was a group workshop organised for the training about Breast-Self Examination. In which Dr Rekha demonstrated how to do Breast-Self Examination every month which is beneficial for all women to become breast aware. Breast self examination education material developed by Can Protect Foundation was also distributed to all the females during the camp.
Dr Sumita Prabhakar talking to media during camp.
"Due to hectic schedule and many women ignore routine health check-ups until it becomes necessary. Providing breast and cervical cancer prevention facility at the workplace at free of cost spread awareness about cancer and made specialize health checkups convenient. Especially for the women, most of them are unaware of early cancer symptoms and the precautions. This would help them to educate regarding many health issues including cancer." said Dr Sumita Prabhakar.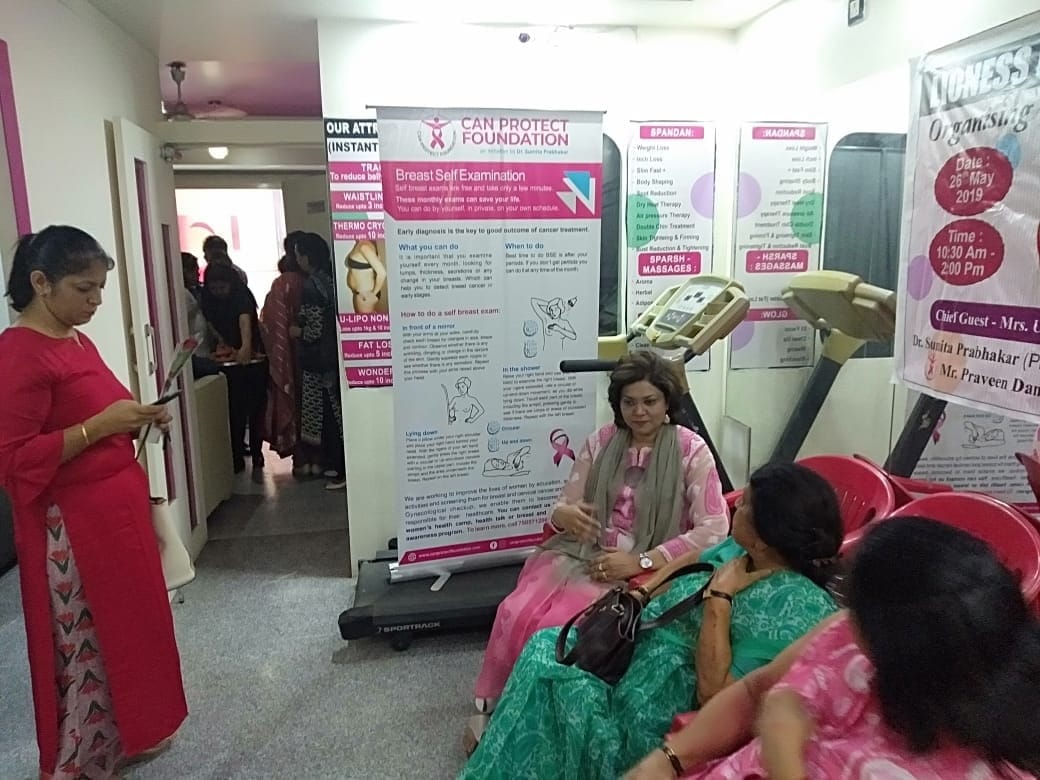 Acknowledgement: 
Can Protect Foundation sincerely acknowledges the encouragement and support of Dt. Anamika Jindal of Waistline slimming center and body care to help us organize this camp in their premises. We also appreciate and acknowledge the support provided by Lioness Club Dehradun Main and Shvaas Foundation. In addition, We wish to acknowledge the service and presence of Mr. Praveen Dang throughout the camp.
Last but not the least, we appreciate with gratitude the services and support provided by Dr. Rekha and Dr Vinita, and para-medical personnel and other volunteers.