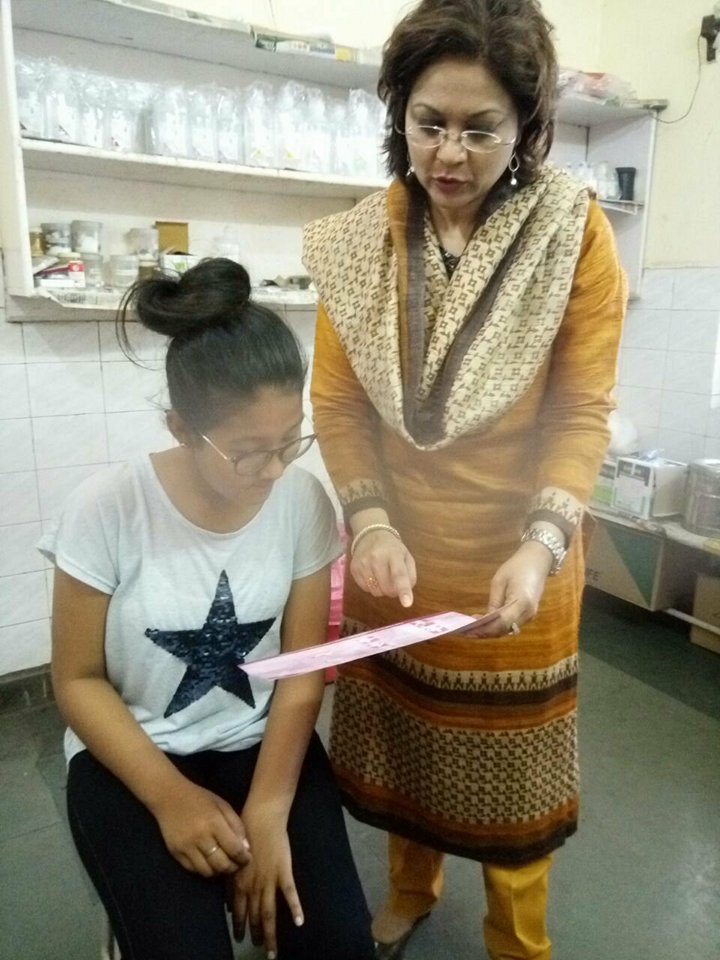 Can Protect Foundation organized a free Thermo Mammography and Breast Checkup Camp in association with UNESCO Club in Dehradun on March 18, 2018, and distributed information related to women's health to the attendees, the women who came to the camp were provided with breast and cervical cancer educational booklets and flyers. The symptoms and precautions of breast and cervical cancers and how to prevent these cancers were also explained and detailed information about breast self-examination was also given.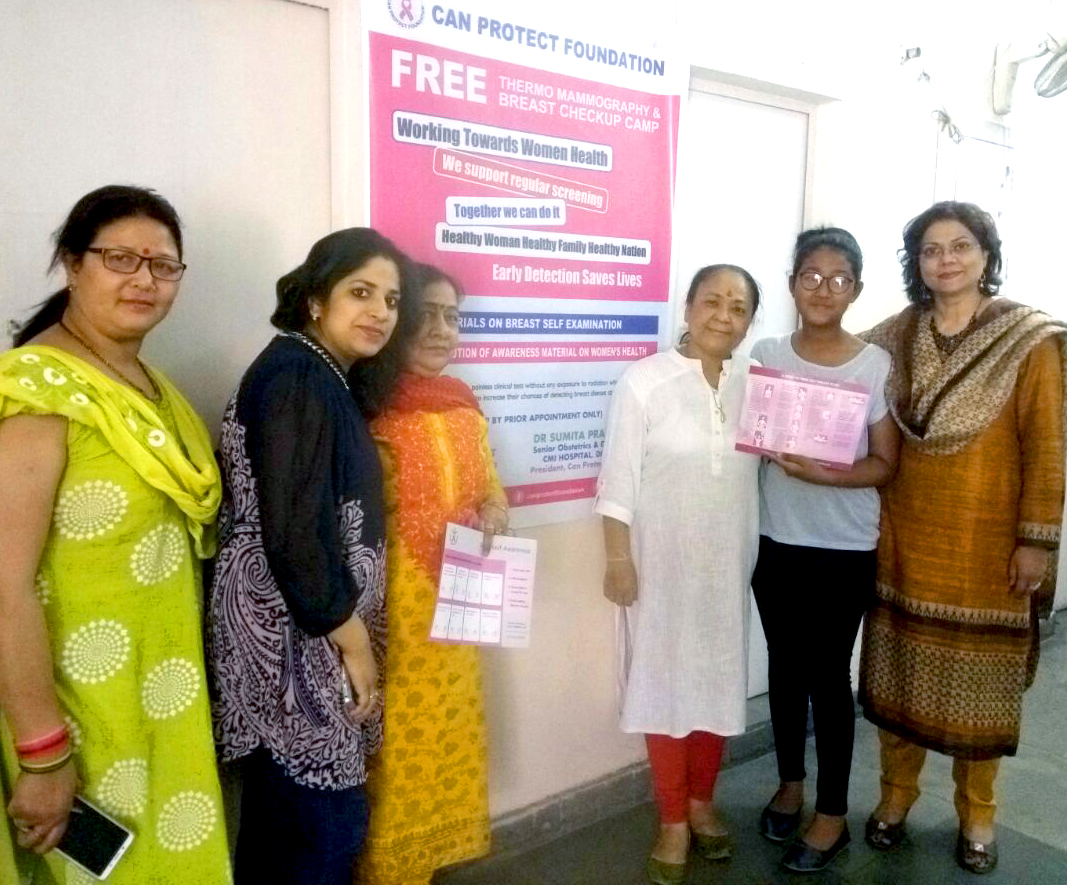 Distribution of Educational Material related to Women's Health
The purpose of the camp was to examine women with thermo mammography and provide educational leaflets and booklets on the symptoms and prevention of breast and cervical cancer. The camp was organized under the supervision of the President of the Can Protect Foundation, Senior Obstetrician, and Gynecologist Dr. Sumita Prabhakar.
Breast Self-Exam
Dr. Sumita Prabhakar explained How to do Breast Self-Examination to all the women, BSE is one of the most useful tests to help detect breast cancer in early stages, she said that breast self-exam is a Do it Yourself procedure to examine any changes in breast and it helps women in detecting any changes which may lead to breast cancer in the early stages and women can do it themselves. According to her if a woman notices any change in the size, shape, and color of the breast, or detect lumps,  skin emergence, rash, nipples itching, and persistent pain in the breast, then she should consult the doctor right away because any of these may be the symptoms or warning sign of the cancer.
Nearly 40 women availed free screening and thermo mammography; Free thermo mammography in Dehradun is being done in the camps being organized by the Can Protect Foundation, the information about the upcoming camps are available on our website and Facebook Page.
Photogallery of Free Thermo Mammography Camp