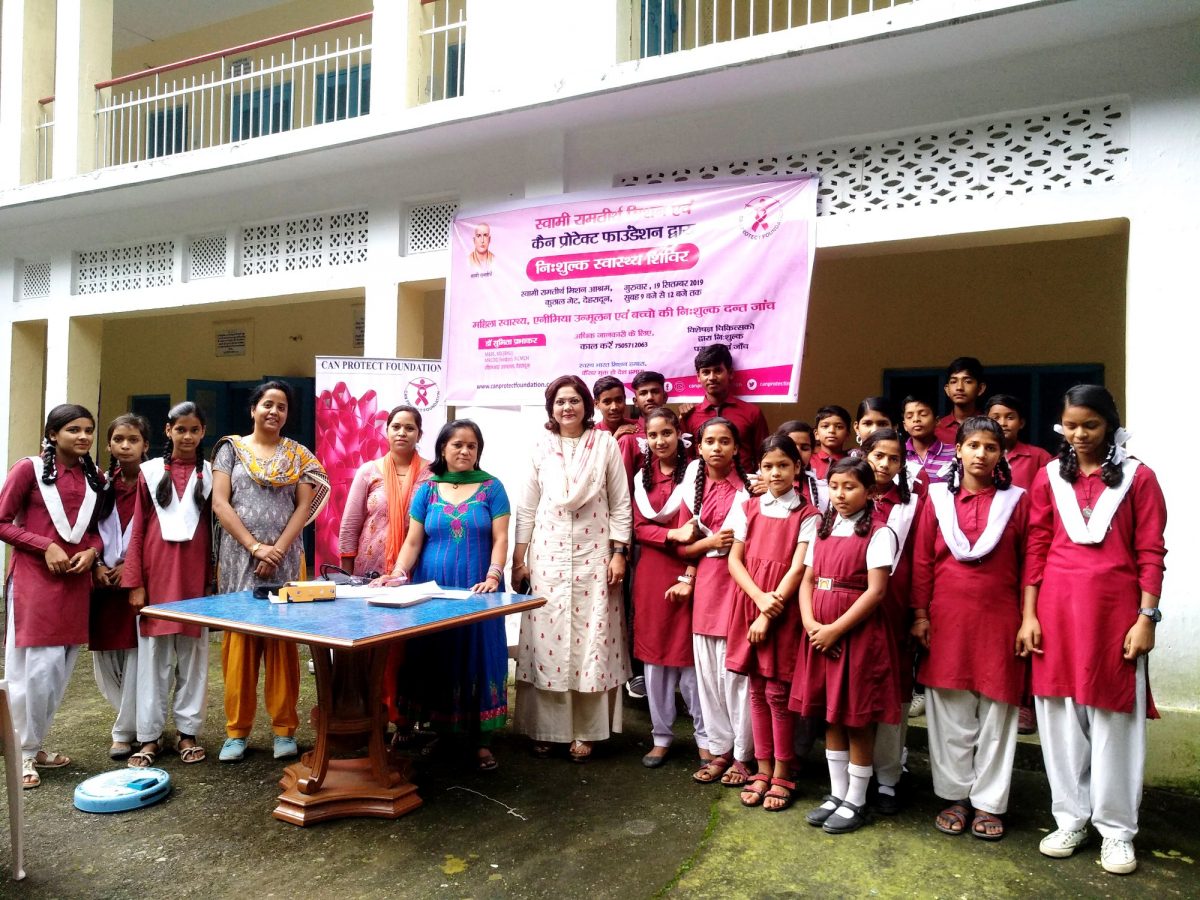 Can Protect Foundation in association with Swami Ramtirth Mission organized a free health camp on 19th September 2019 at Swami Ramtirth Mission Ashram, Kuthalgate, Dehradun. About 150 patient from adjoining villages such as Kirsari, Salongaon, Thanigaon, Dumalgaon with various ailments took consultation and treatment from doctors at the camp.
A team of specialist doctors did thorough health check-ups of the patients for various ailments and also provided free medicines. Preventive health checkup of women was also carried out for the awareness and prevention of breast and cervical cancer. Women were also taught how to do breast self-examination.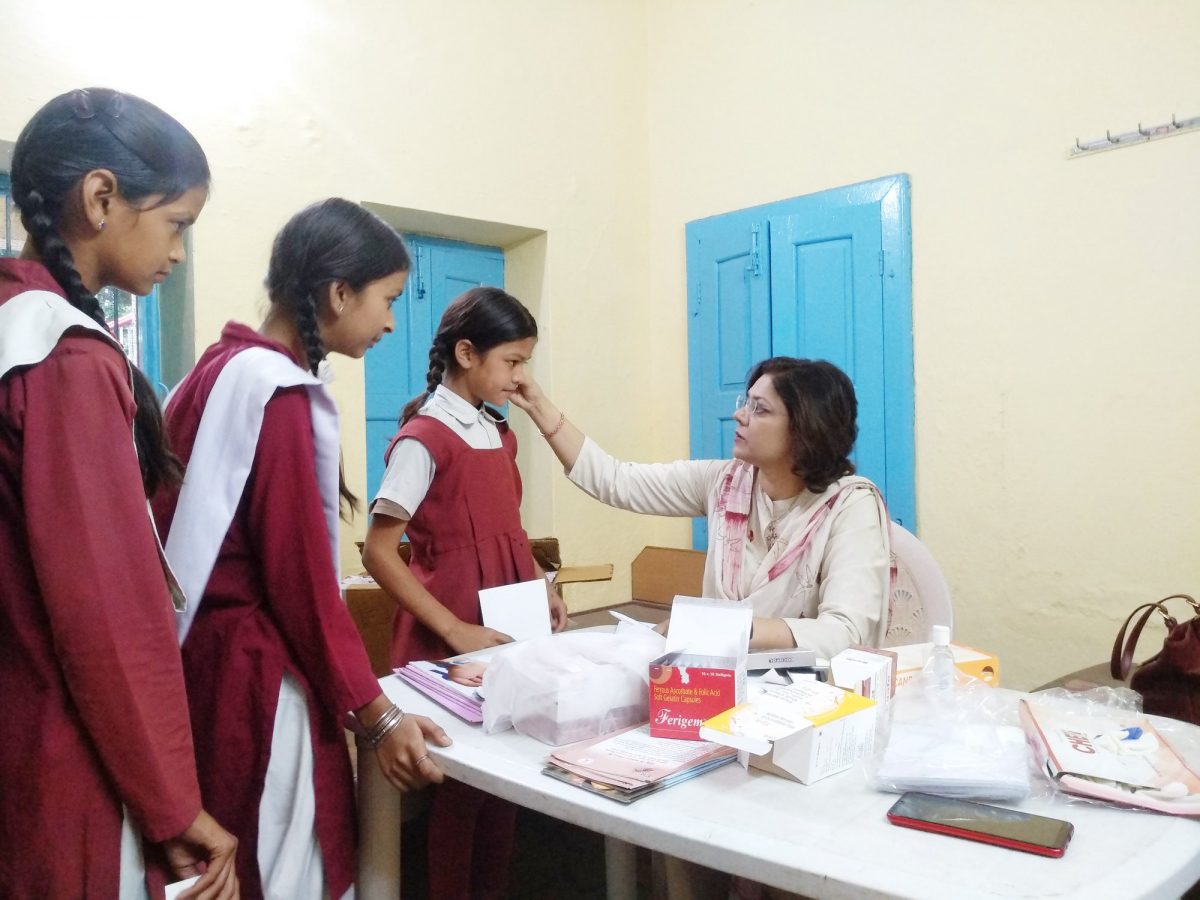 Dental health checkup and anemia eradication program was also carried out for the students of Swami Ramathirtha School, Rajpur and Government Junior High School, Kirsali, iron and folic acid supplements distributed to students by qualified doctors. Blood pressure and weight etc. of patients were also tested for free.
Flyers were distributed for the education and awareness on Dengue and its prevention were given to the public and school students. To control mosquitoes spreading dengue, participants were advised to dispose of broken pots, coconut shells, flower pots and unused tyres in their surroundings. School students were encouraged to take up this activity every Sundays.
Dr. Sumita Prabhakar president of Can Protect Foundation expressed thanks by presented a memento to the managing committee of Swami Ramtirth Mission for helping organizing health camp. She also expressed her thanks to Dr. Vinita for the workshop on breast self-examination and Dr. Kanishka Bhardwaj for doing dental checkup during the camp and presented a memento. She also thanked sister Rekha and all the volunteers for support during the camp.