Successfully conducted 4 days Breast Cancer Screening Camp
Can Protect Foundation is thankful to the Hon Chief Minister (Uttarakhand) Shri Harish Rawat for gracing the event of Breast Cancer Screening organized and conducted by Can Protect Foundation.
Can Protect Foundation Wish to thank all the volunteers ,patients, media, NGOs who made the CPF's October month breast cancer screening campaign in Dehradun a big success. Our special thanks to patron of Can Protect Foundation Dr Mahesh Kuriyal, Vice President Mrs Shalini Kuriyal, Secretary Mr Praveen Dang and others. Thanks for the hardwork done by Mr Madhukant, Mr Lalit Anand, Dr Rekha Khanna, Dr Deepika, Dr Vineeta who worked tirelessly for whole month. We will continue to work in future with our preventive health and social program to improve health of individual, family and society. Congratulations to all the recipients of felicitation from Hon chief minister Shri Harish Rawat.
Dr. Sumita Prabhakar
President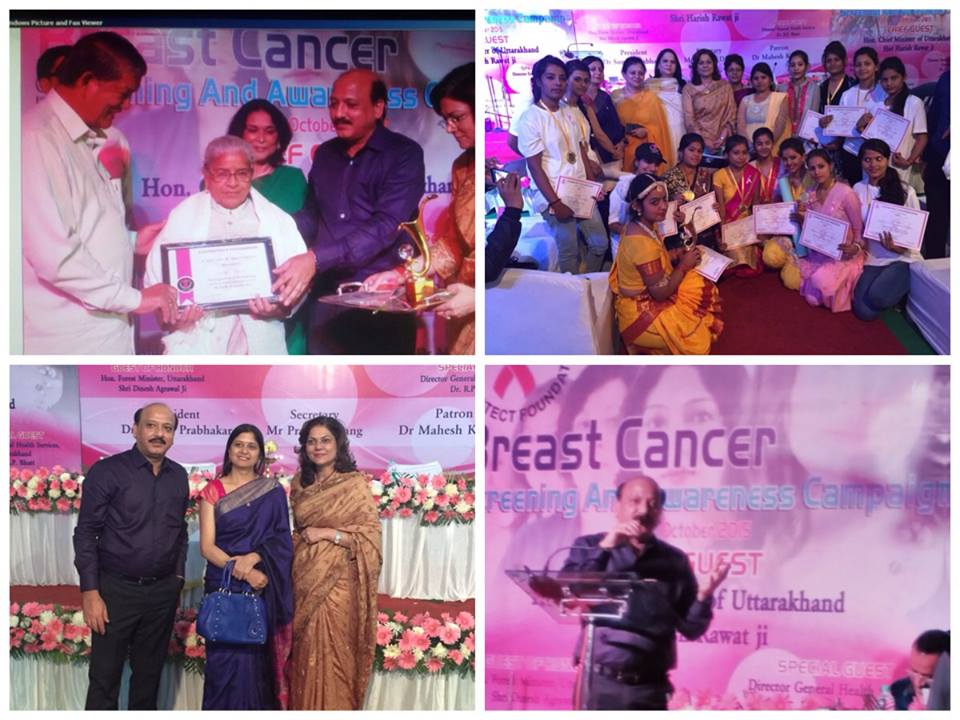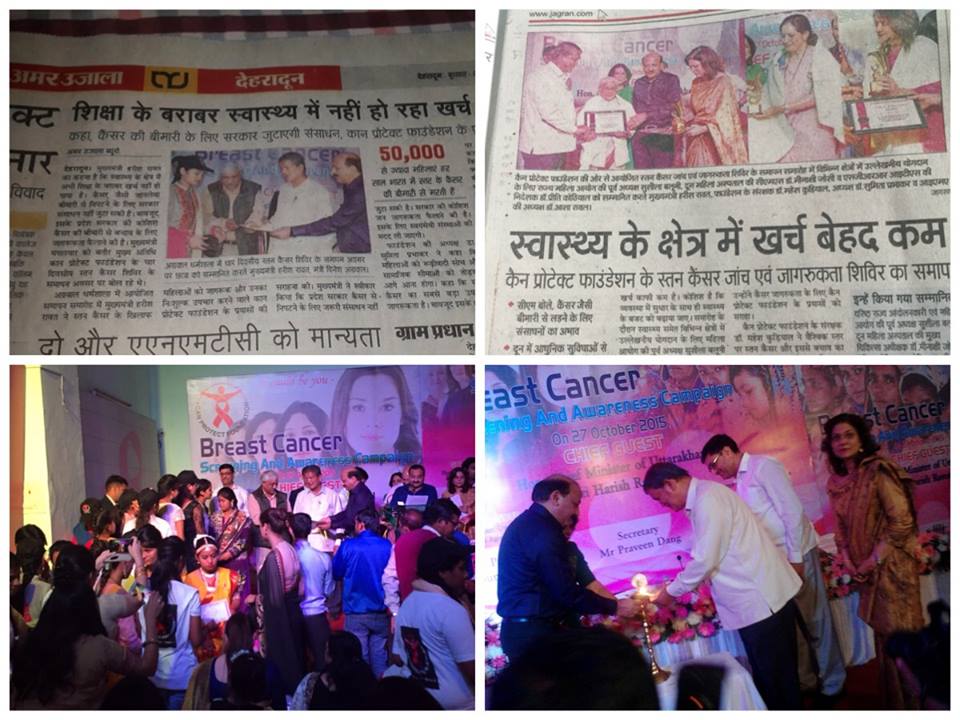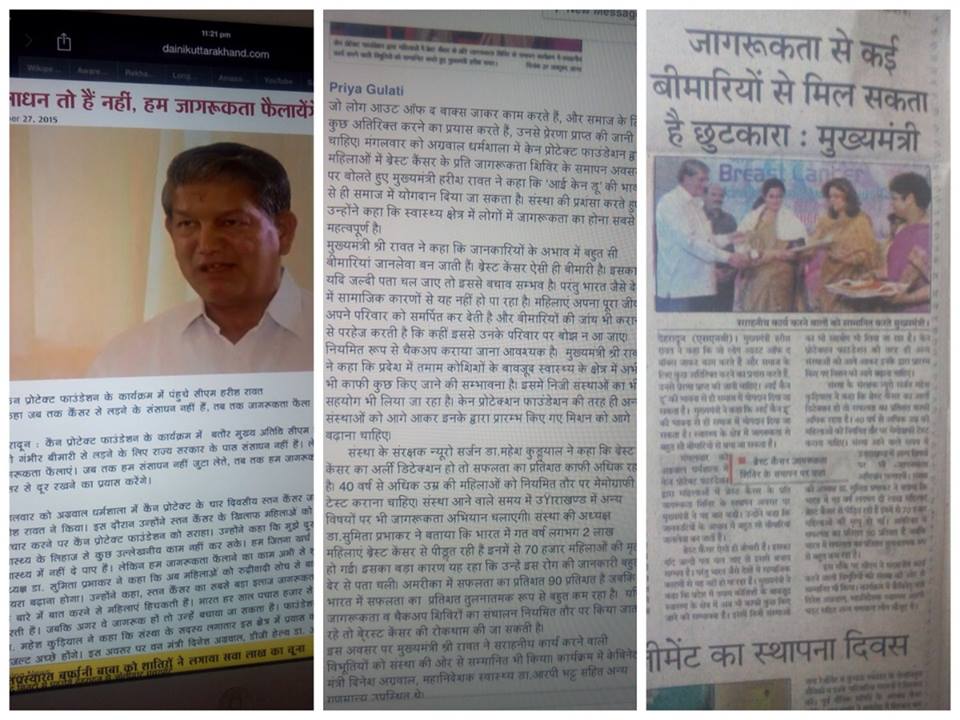 You can share this story by using your social accounts: