To mark World Cancer Day and in order to raise the awareness of cancer in the country, various programs were organized for cancer prevention and early detection in Uttrakhand and Punjab by the Can Protect Foundation.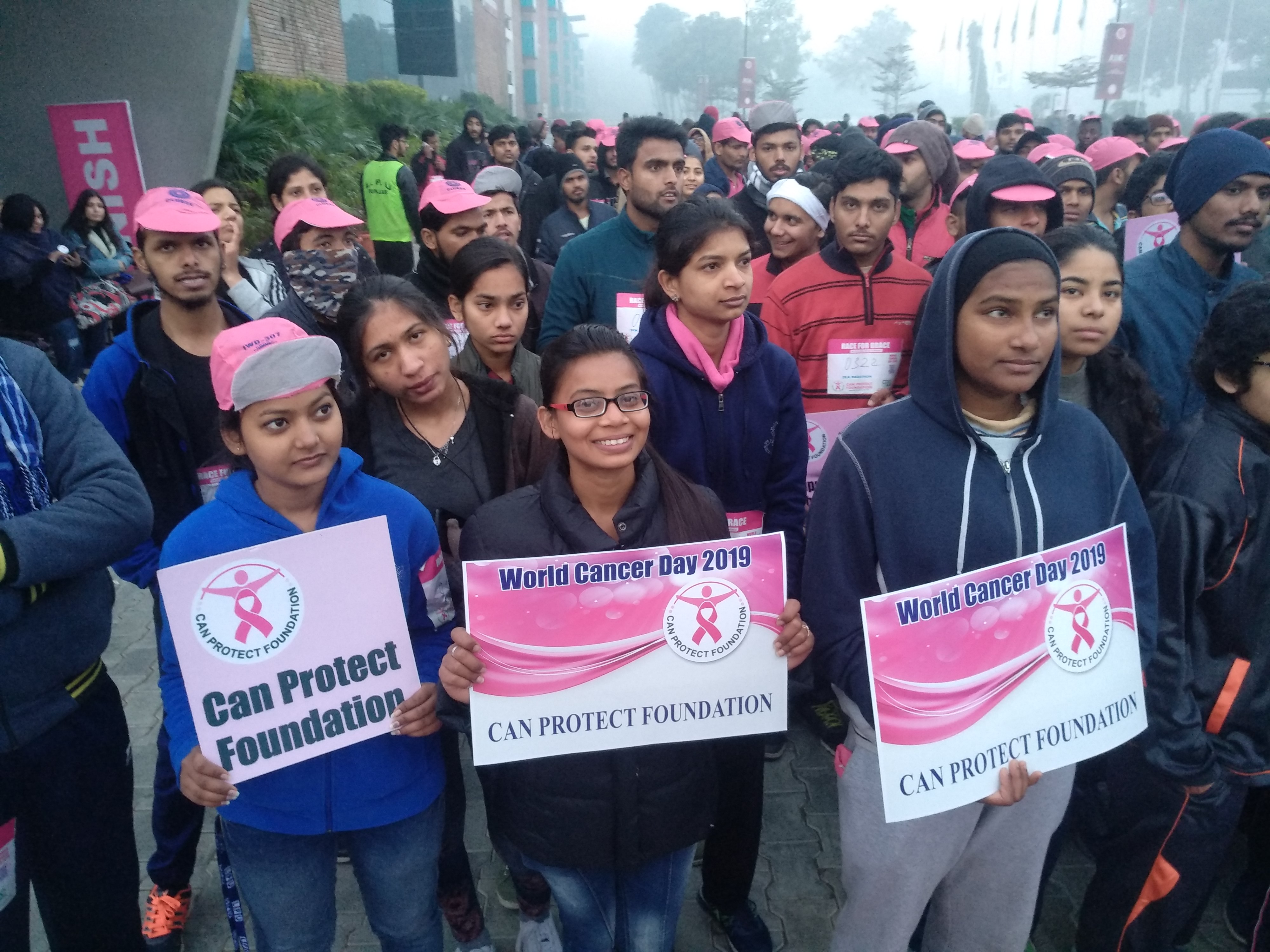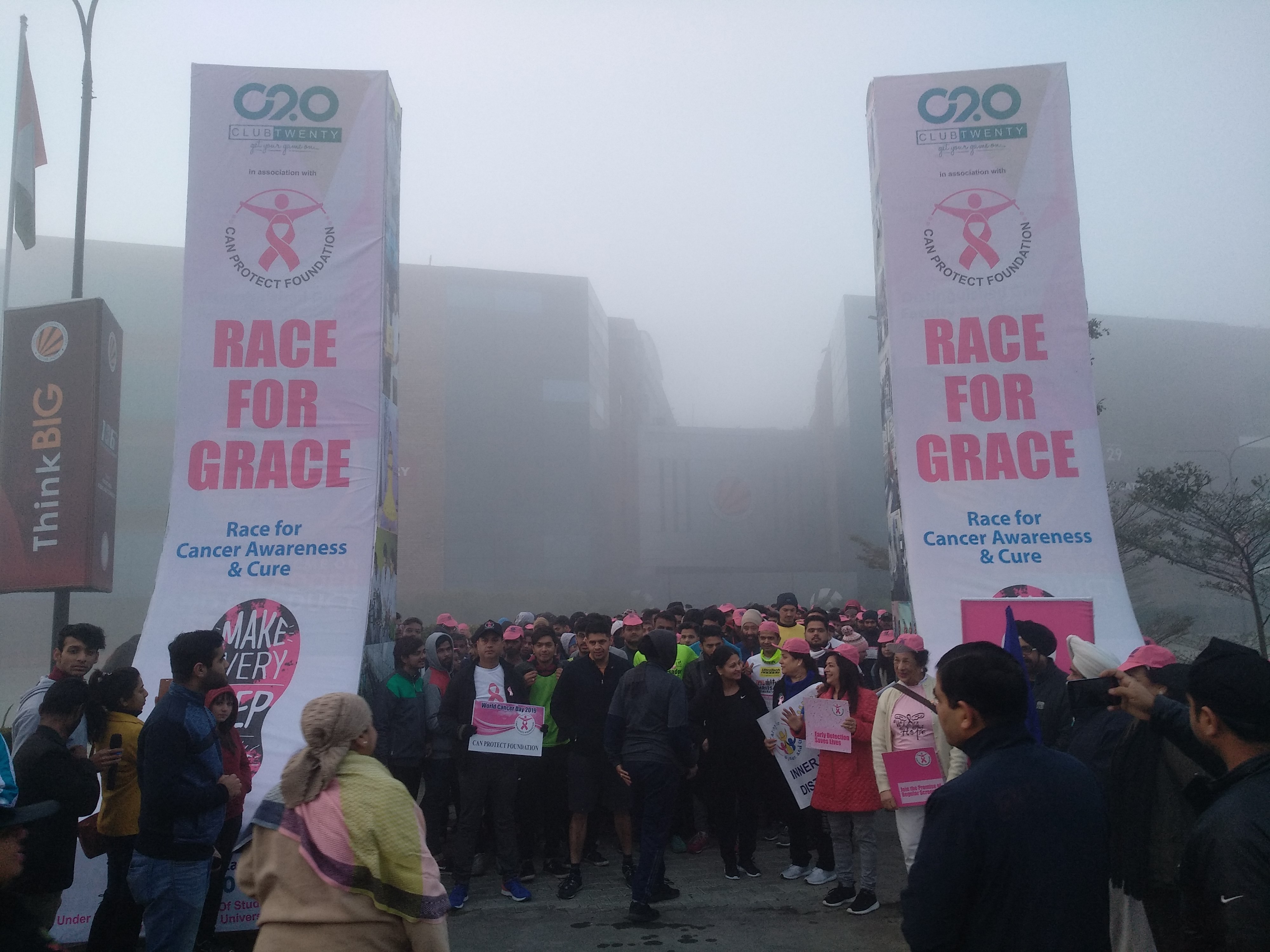 5 km Marathon was organized by Club 20 in association with Can Protect Foundation at Jalandhar with more than 1500 participants of LPU university to mark the World Cancer Day on 4th February 2019. The event was flagged off by Dr. Sanjay Modi (Dean of Business Department) of the Lovely Professional University. Dr. Modi appreciated the initiative of the Can Protect Foundation that aims at promoting early detection and awareness of Breast and Cervical Cancer.
All the participants also pledged to eradicate the fatal disease to the core.  During the marathon students were also holding the placards with slogans- "Have Regular Screening; Early detection; we can do it; and, many other. Students also wore symbolic pink coloured caps during the event.  Flyers of cancer awarewas were also distributed by the Can Protect Foundation.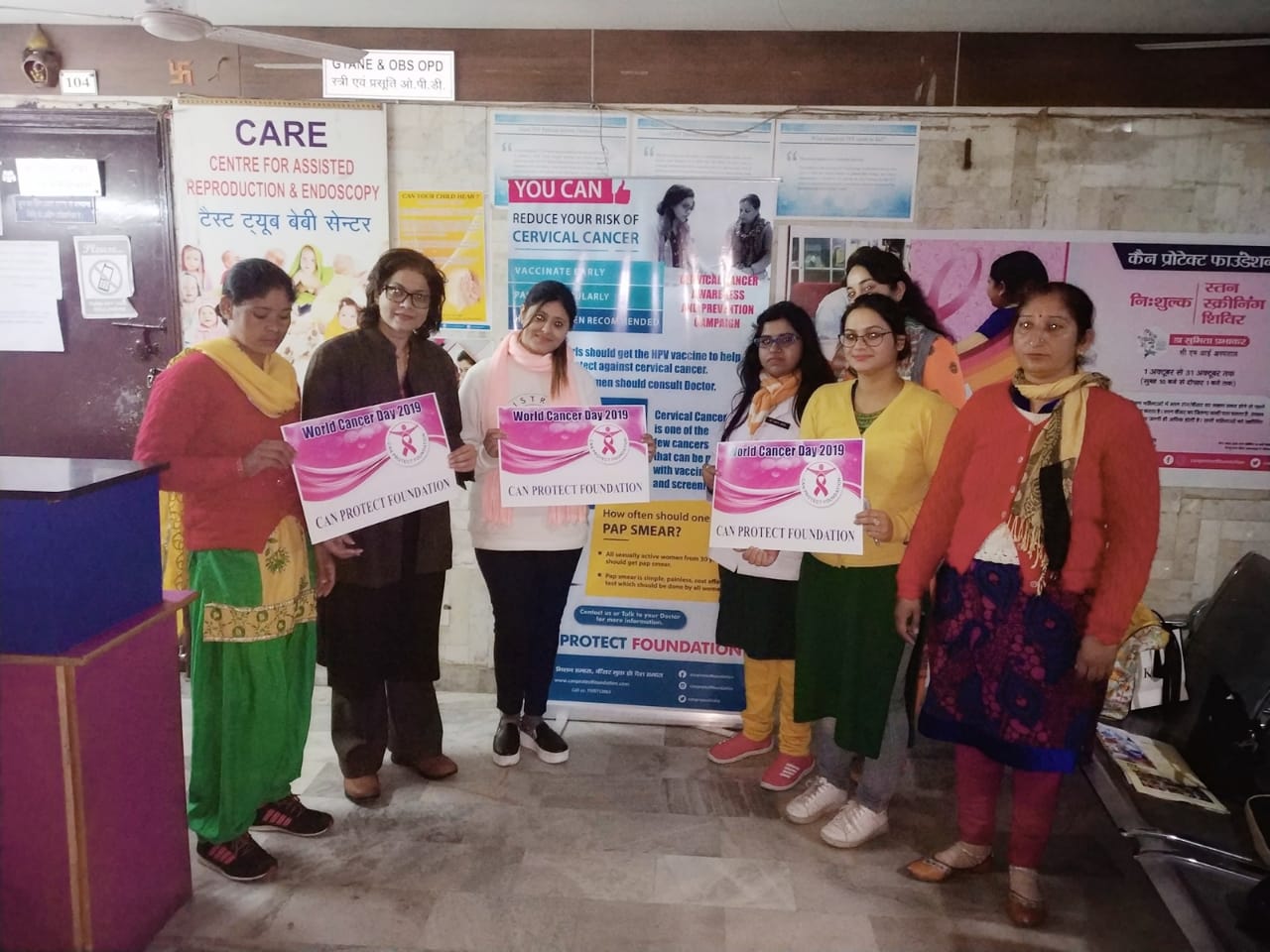 In Dehradun, 2-km awareness walk was organized by Can Protect Foundation to mark World Cancer Day, 45 women participated in this walk to raise awareness and early detection of breast and cervical cancer. Apart from this a free early detection breast cancer checkup camp was also organized by the medical team of Dr Sumita Prabhakar. 47 women get free clinical breast checkup and consultancy on women's health problem.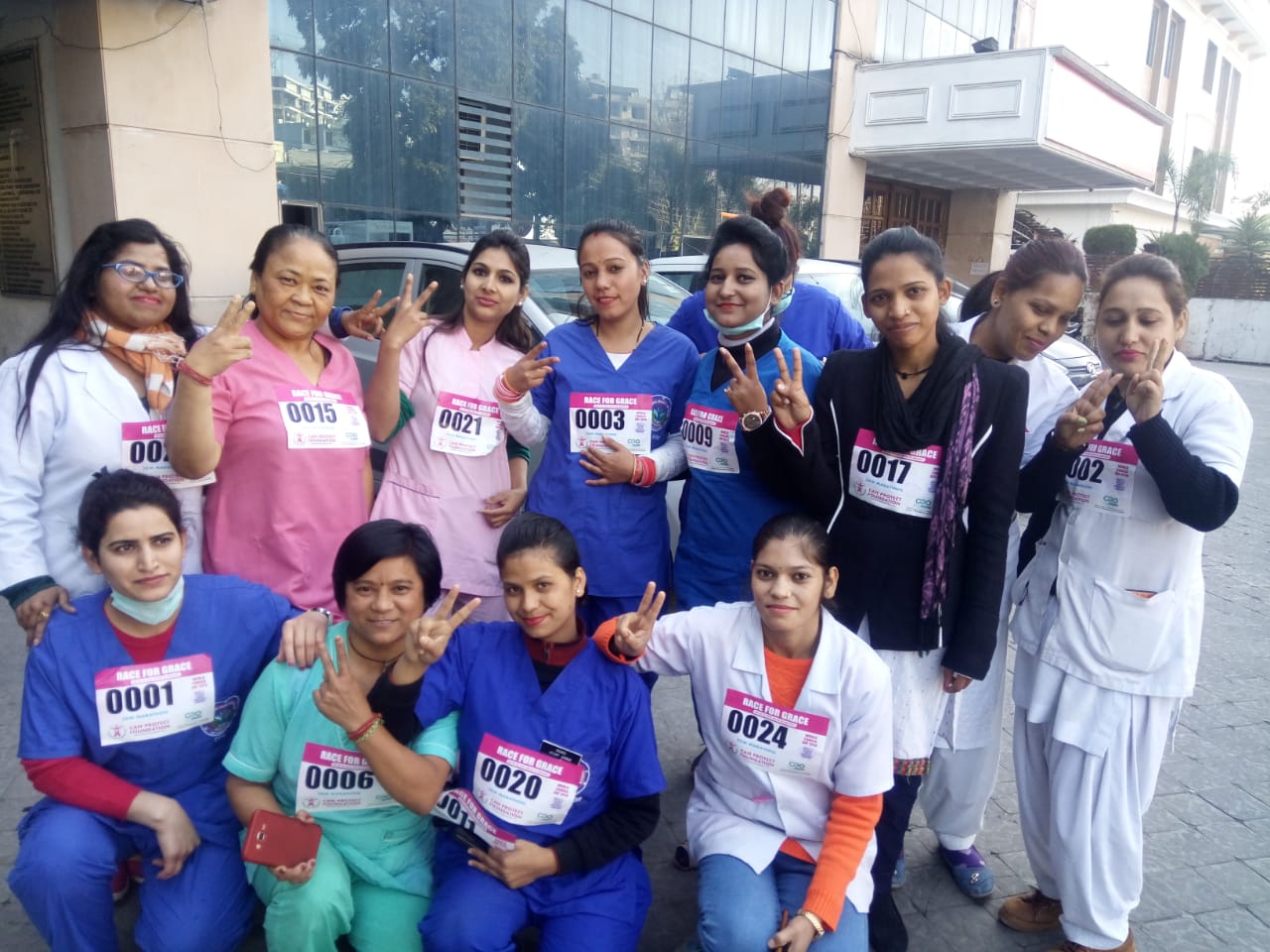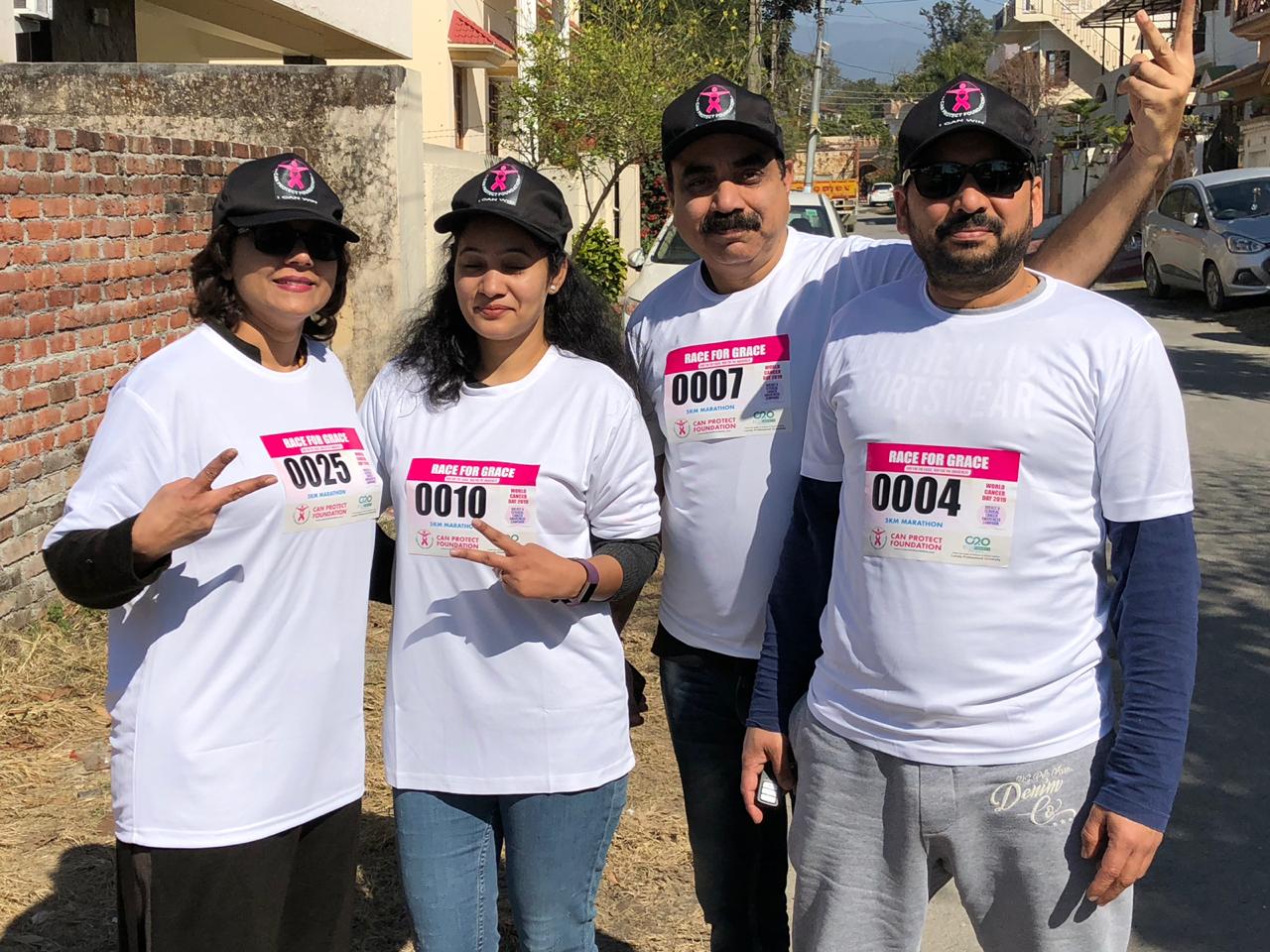 The World Cancer Day is an international event marked on February 4 to raise awareness of cancer and to encourage its prevention, detection and treatment.
Speaking on the importance of raising awareness on early cancer screening, the President of Can Protect Foundation, Dr. Sumita Prabhakar, said she was thankful for everyone who have gathered in this cold winter morning to raise awareness about Cancer. further, she said Cancer is a dreaded disease and prevention is always the best solution. All over the world including the incidence of cancers is rising and the only solution to get over to this dreaded disease is to raise awareness in society. She especially thanks the team of Club 20 and Lovely Professional Univeristy for taking initiative to join hands for the cause of breast cancer awareness.
PUNJAB AND DEHRADUN WORLD CANCER DAY EVENT PHOTOGRPAHS