Dr. Sumita Prabhakar, delivered a free Breast and Cervical Cancer Awareness session for the students of ONGC Women's Polytechnic Dehradun (B.S. Negi Mahila Pravidhik Prashikshan Sansthan) on Friday 26 April 2019. The session was held under the campaign "Meri Maa Swasth Maa" through which the foundation organizes awareness and educational session about breast and cervical cancer, menstrual hygiene and other teen Gynecological problems for Students.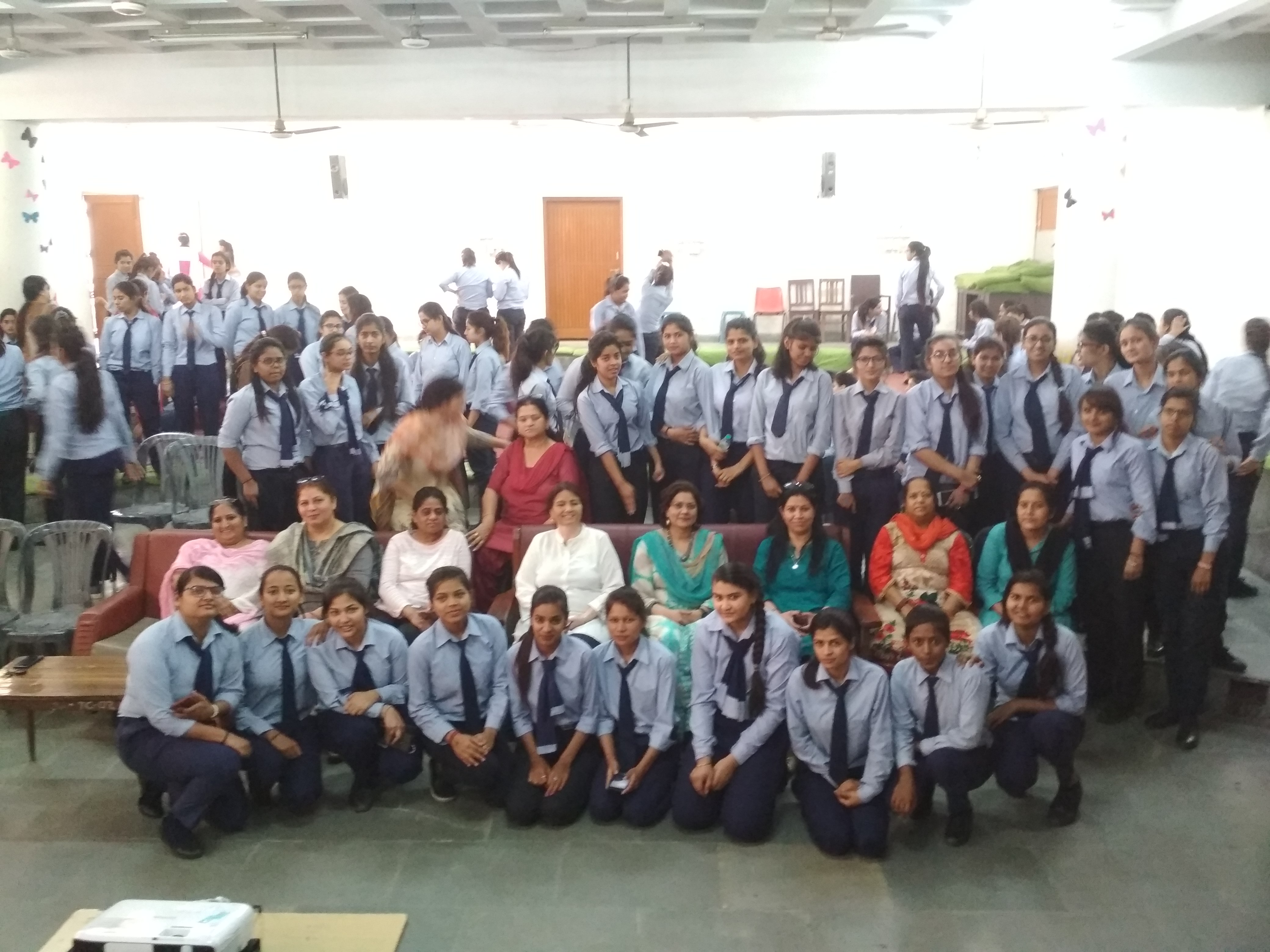 Early detection of Breast Cancer and the Prevention of Cervical cancer
Can Protect Foundation seeks to enhance its ongoing quest on early detection of breast cancer and prevention of cervical cancer. Students are an important target group for cancer education and promoting preventive health care measures.
Health Talk for students by Dr. Sumita Prabhakar
Over 150 students, teachers, and staff attended the session which covered the multiple aspects of the breast and cervical cancer that plagues women worldwide. Dr. Sumita Prabhakar addressed the all-women audience on the need for breast self-examination, regular medical check-ups, Menstrual Hygiene and Breast, and Cervical Cancer Awareness.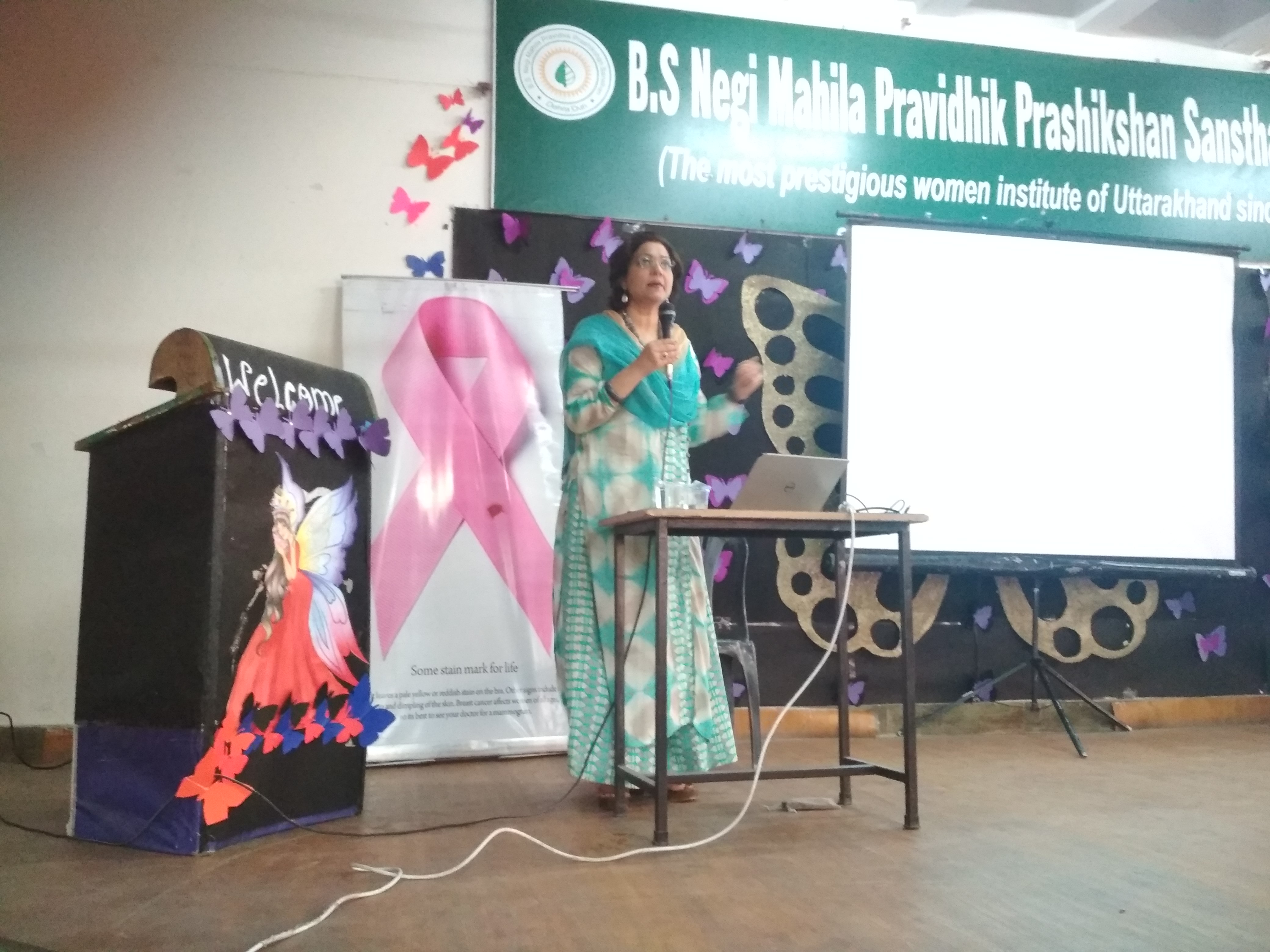 An interactive question and answer session in which students raised their queries was also been held at the end of the session. The queries were aptly answered by Dr. Sumita. The Seminar concluded with a Vote of Thanks delivered by Mrs. Anupama Uniyal Vice Principal, ONGC Women's Polytechnic, She requested Dr. Sumita Prabhakar to organize more such session in the future.
We are thankful to Mrs. Anupama Uniyal, Mrs. Poonam Bhandari, Mrs. Chawla and the whole staff ONGC women's polytechnics for their support during the event.