We're thrilled to share the remarkable success of our recent Free Breast and Cervical Cancer screening camp, a pivotal initiative held at the Indian Army Command HQ in Chandimandir, Haryana, on August 12th, 2023. This free health camp stands as a testament to our unwavering commitment to promoting women's well-being and raising awareness about breast and cervical cancer.
The camp proved to be a resounding achievement, with over 300 women benefiting from comprehensive screenings provided by our dedicated team of medical experts. Guided by our mission to empower and educate, we assembled a team of four highly skilled doctors and nursing staff, offering a range of vital services that included clinical breast exams, breastlight evaluations, Thermo mammograms, FDA-approved iBreast exams, and pap smears. Beyond the crucial screenings, our team also took the proactive step of addressing various women's health concerns, making the camp a holistic experience for all participants.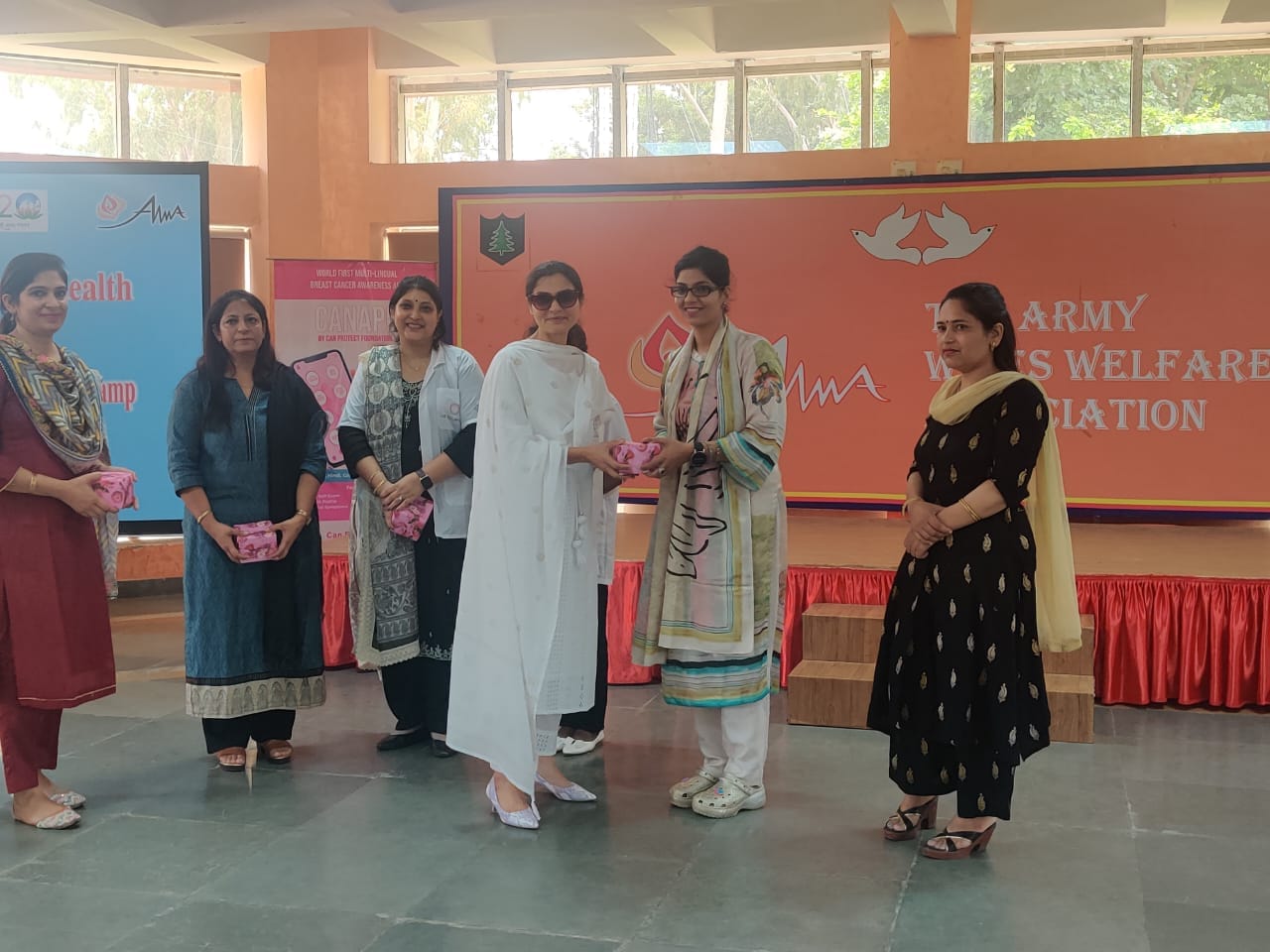 One of the standout features of the camp was our commitment to education. Our medical professionals took the time to educate attendees about Breast Self Exams, leveraging the user-friendly Canapp, a free Android application available on the Google Play Store. This initiative underscores our belief that knowledge is power and equips women to take charge of their own health and well-being.
None of this would have been possible without the trust and collaboration of the ADGPI – Indian Army, who entrusted us with this impactful opportunity. A special shoutout goes to Col Alok Gupta, Deputy Assistant Director of Health, whose unwavering commitment played a pivotal role in championing this initiative.
We extend our heartfelt gratitude to the dedicated medical team at Can Protect Foundation, including the exceptional efforts of Dr. Rekha, Dr. Huma, Sister Malti, as well as the UE LifeSciences iBreastExam team. Their collective dedication ensured the smooth execution of this event, making a profound impact on the lives of the women we serve.
Together with UElifesciences, we're firmly committed to advancing women's health and making a lasting difference within our community. As we reflect on the success of this camp, we remain inspired by the positive change we can achieve when we come together with a shared purpose.