The seventh Facebook Live of our October Breast Cancer Awareness Month series, 'Breast Cancer Early Detection and Health Problems in Women', presented by President Can Protect Foundation and senior gynaecologist Dr Sumita Prabhakar was a great success.
This Facebook Live was broadcasted via Facebook on 28th October 2020 for the students of the National Institute of Technology, Trichy, Tamil Nadu and hosted on their official Facebook Page.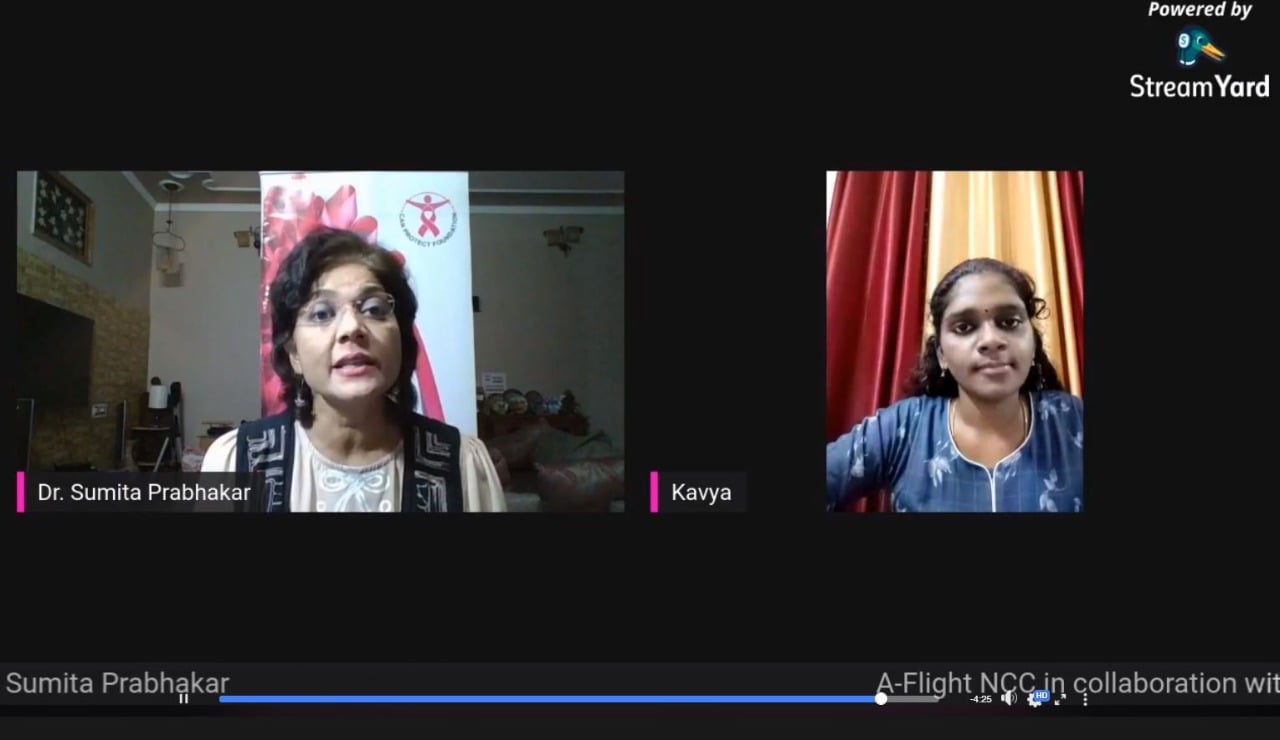 Dr Sumita Prabhakar gives information about Breast and Cervical cancer to over 200 students who joined this program virtually. These students were informed that early detection is very important for the successful treatment of Breast Cancer and Cervical cancer is preventable. Students were informed about breast cancer symptoms, breast self-examination, what is pap smear test, so many myths related to breast cancer was busted during the session.
An engaging Q&A at the end of Facebook live was held which brought up many interesting questions. Dr Sumita answered questions raised by the students and staff.
The purpose of these virtual programs for cancer awareness is to educate more people. spread cancer statistic and inform them that is it important to go for regular screening.
Recording of the Facebook Live