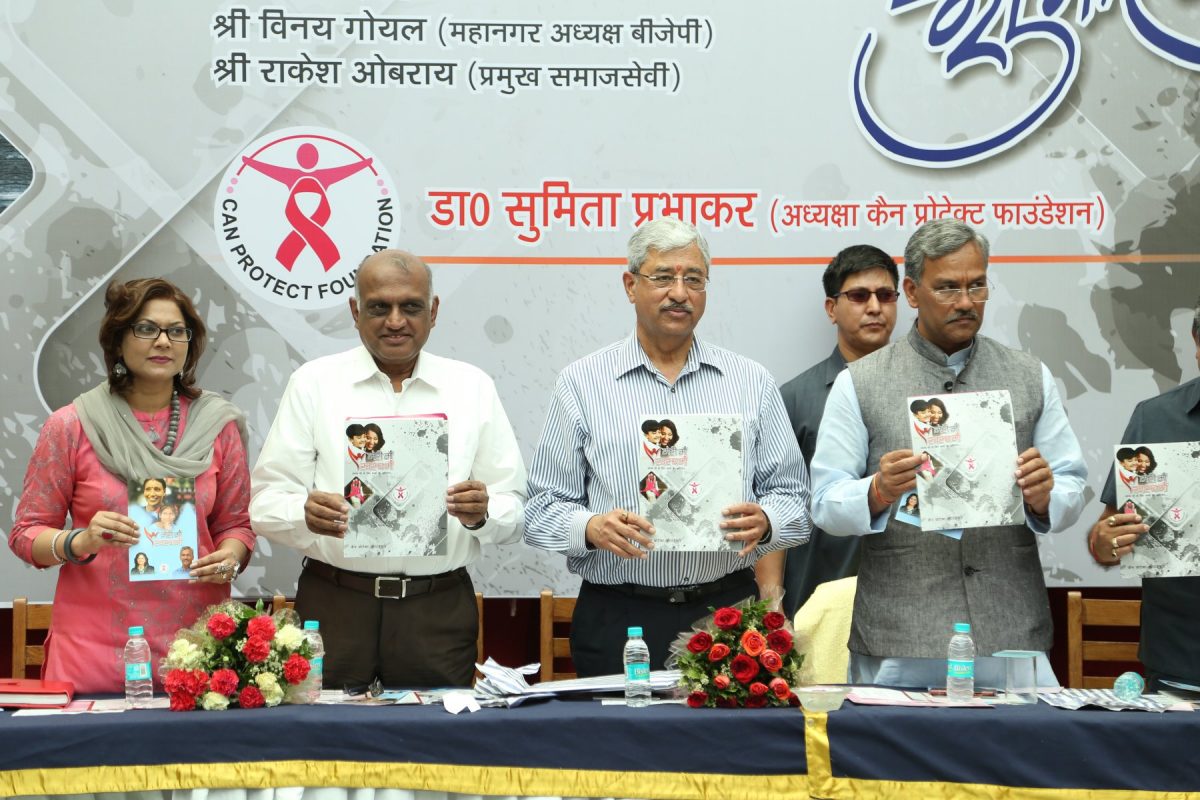 Hon'ble Chief Minister of Uttarakhand Shri Trivendra Singh Rawat inaugurated the campaign Meri Maa Swasth Maa started by the Can Protect Foundation.
The aim of this campaign is to organize a seminar (On Women's Health and Cancer Prevention) by the team of senior doctors for the students in all the schools and colleges of the state to give information about the health of their mother and to show how all children take care of their mother's health. It has been seen that in most of the cases the mother becomes so busy in the care of her family and children that she neglects her own health. As a result, she becomes a victim of some such diseases, which can be avoided by taking some precautions and minor medical tests. Under "Meri Maa Swasth Maa" campaign-free booklet, doctor folder, various flyers on blood sugar, Blood Pressure, Anemia, General Health Tips and other information to all the students of all school and college will be distributed free of cost by the Can Protect Foundation.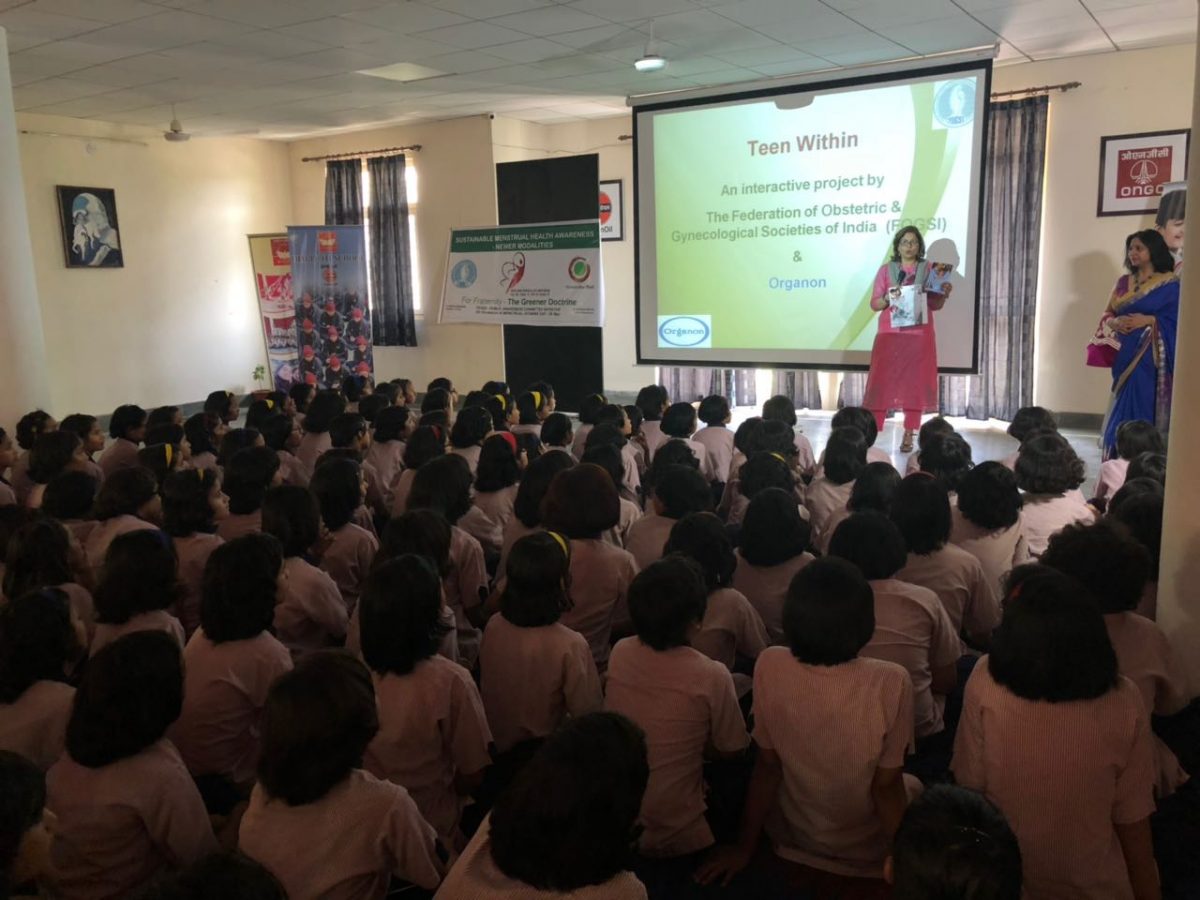 During the inaugural program at Him Jyoti School, Dehradun, Dr. Sumita Prabhakar gave information to 300 children studying in school through lecture and an audio-video session on women's health, adolescent health, and menstrual hygiene. On this occasion, booklets of women's health were distributed free to all students studying in school. Students can give this booklet to their mother and other women. In the booklet, women's health, prevention of breast and cervical cancer, cleansing and other information during menstruation are available in simple Hindi language.
Hon'ble Chief Minister of Uttarakhand Shri Trivendra Singh Rawat released the module on preventive women's health which will be distributed to all govt schools and schools with children from the underprivileged background. As we can't approach women directly we are doing it through their children. This will not only sensitize them about women's health needs but educate them too.
Dr. Sumita Prabhakar, President of the Can Protect Foundation, informed Chief Minister Trivendra Singh Rawat about the "Green the Red" campaign through a presentation about how plastic sanitary pads are harming the environment. She said that every sanitary pad is equivalent to 4 plastic bags and it is so harmful to the environment. In the Green, The Red Campaign is about changing the menstrual hygiene landscape in India by advocating and building awareness on sustainable menstrual hygiene practices and management solutions.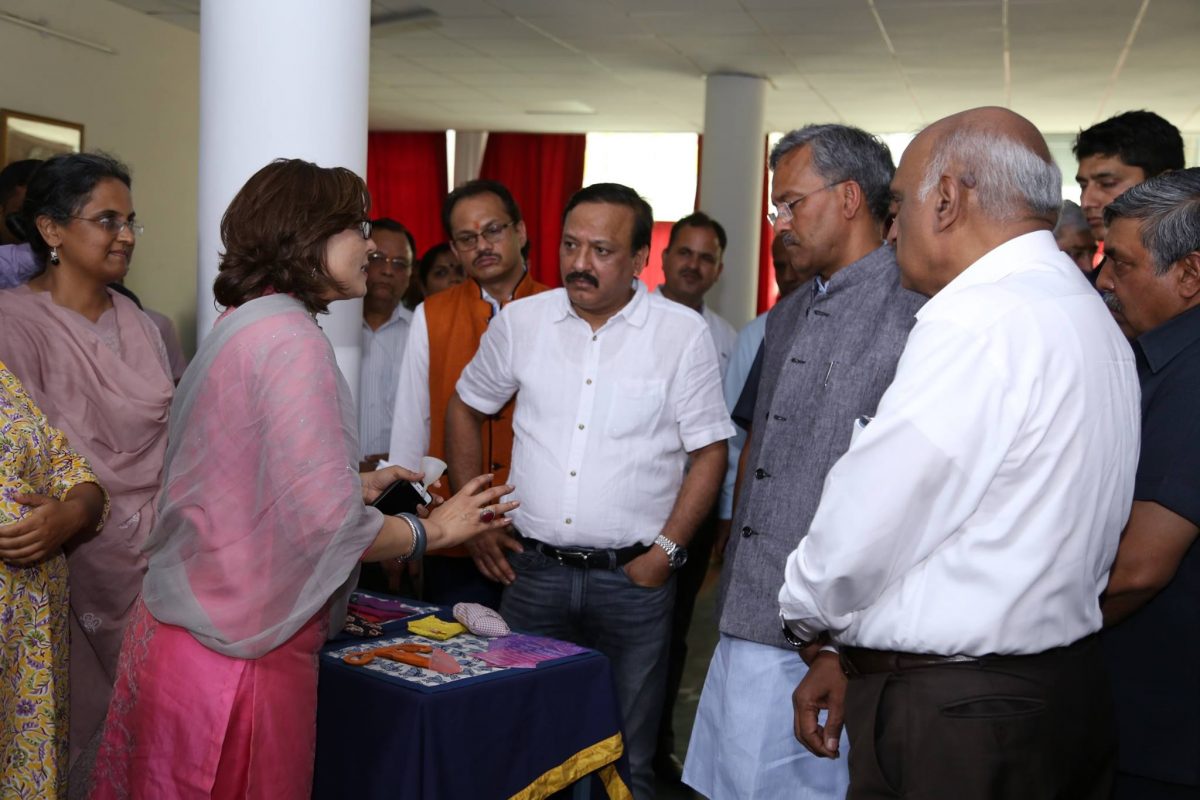 While applauding the work done by the Can Protect Foundation on this occasion, the Chief Minister said that the work which is being done for the breast and cervical cancer by Dr. Sumita Prabhakar is commendable. It is not easy to make mammography available in the villages of Uttarakhand. Can Protect Foundation is doing a very noble cause. The Chief Minister said that the campaign started by Can Protect Foundation on International Women's Day for the training of Asha and Aanganwadi workers of Uttarakhand is so beneficial for the Women's of Uttarakhand, He said that Asha and Anganwadi workers are the connecting chains, and the way Dr. Sumita Prabhakar is giving them free training and that too with the help of easy to learn audio-video presentation and Breast Self Exam on silicon model is highly commendable work.  He said the world needs more and more selfless Doctors like Dr. Sumita Prabhakar.
Hon'ble Chief Minister Shri Trivandrum Singh Rawat felicitated four women with "Main Hoon Asha Ki Kiran", all of them worked for Women's health and cancer awareness with Can Protect Foundation. Women who were felicitated are Mrs. Aprajit Dagar, Mrs. Indu Datta, Mrs. Monica Arora and Dr. Rekha Khanna.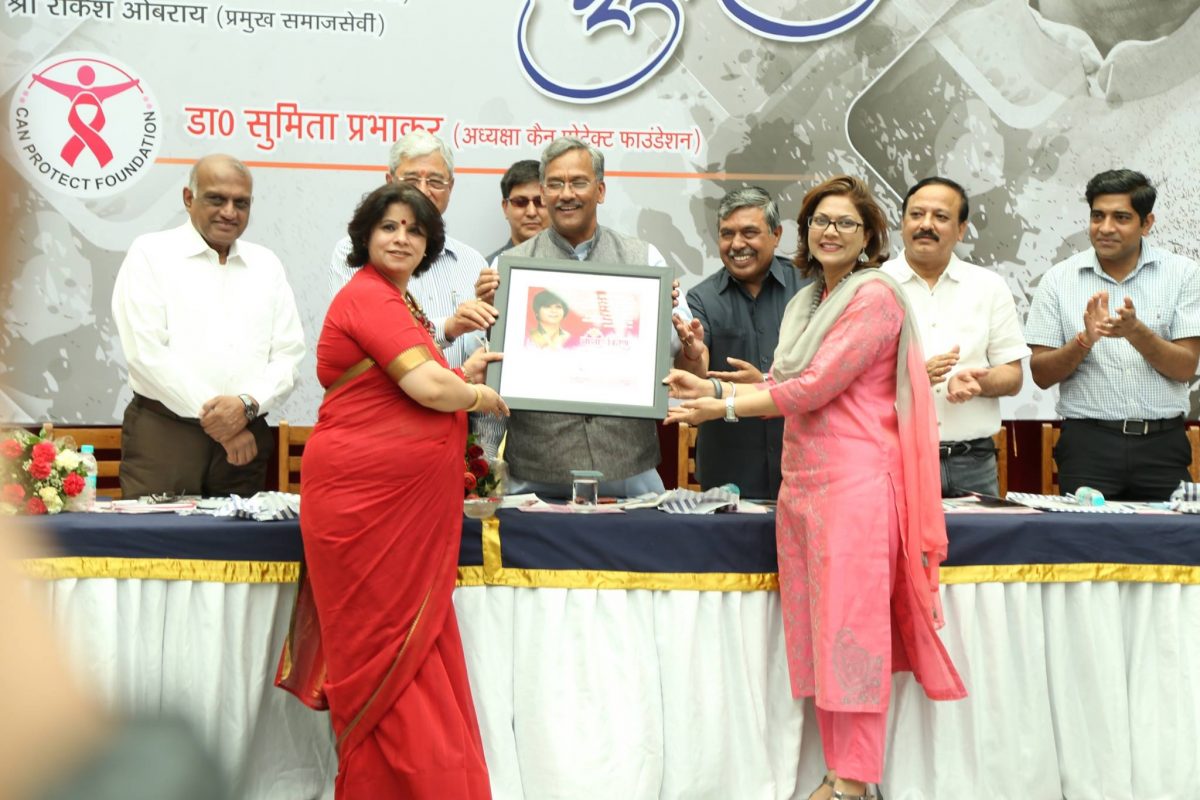 We thank our Chief Guest of the program Hon'ble Chief Minister of Uttarakhand Shri. Trivendra Singh Rawat, the special guest Shri. Vinay Goyal, Shri. Rakesh Oberoi, Dr. RK Jain, Dr. Abhay Kumar and all the guests who gave their invaluable time to the success of the launch of Meri Maa Swasth Maa Campaign. We also thank the Principal and Management of Him Jyoti school Dehradun for allowing us to start this campaign from their school.