"Canapp", a breast cancer prevention app developed by Can Protect Foundation. Hon'ble Chief Minister Uttarakhand inaugurated breast cancer awareness app Canapp on 25 October 2020 in the presence of Honourable Education Minister of Uttarakhand Shri Arvind Pandey, BJP Uttarakhand spokesperson Shri Vinay Goyal, and Dr. Sumita Prabhakar.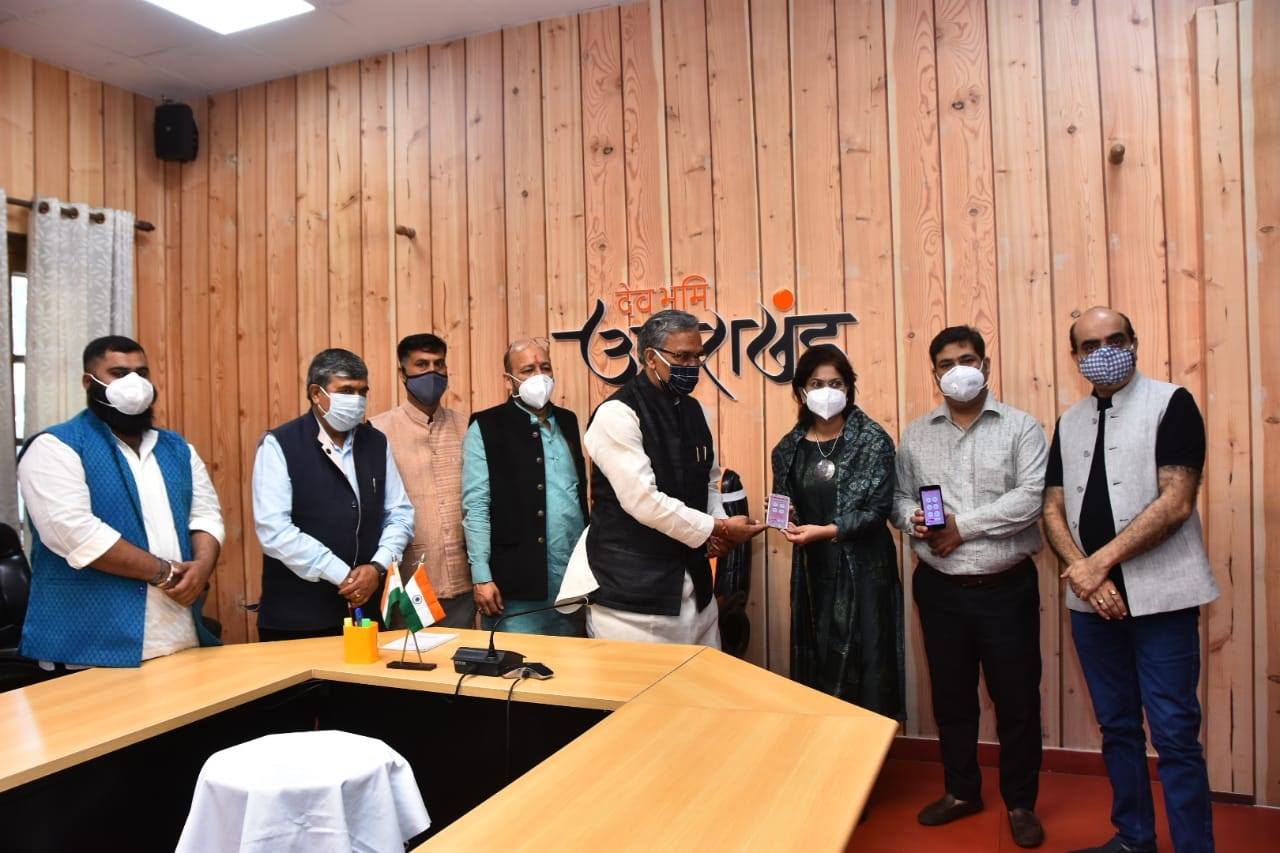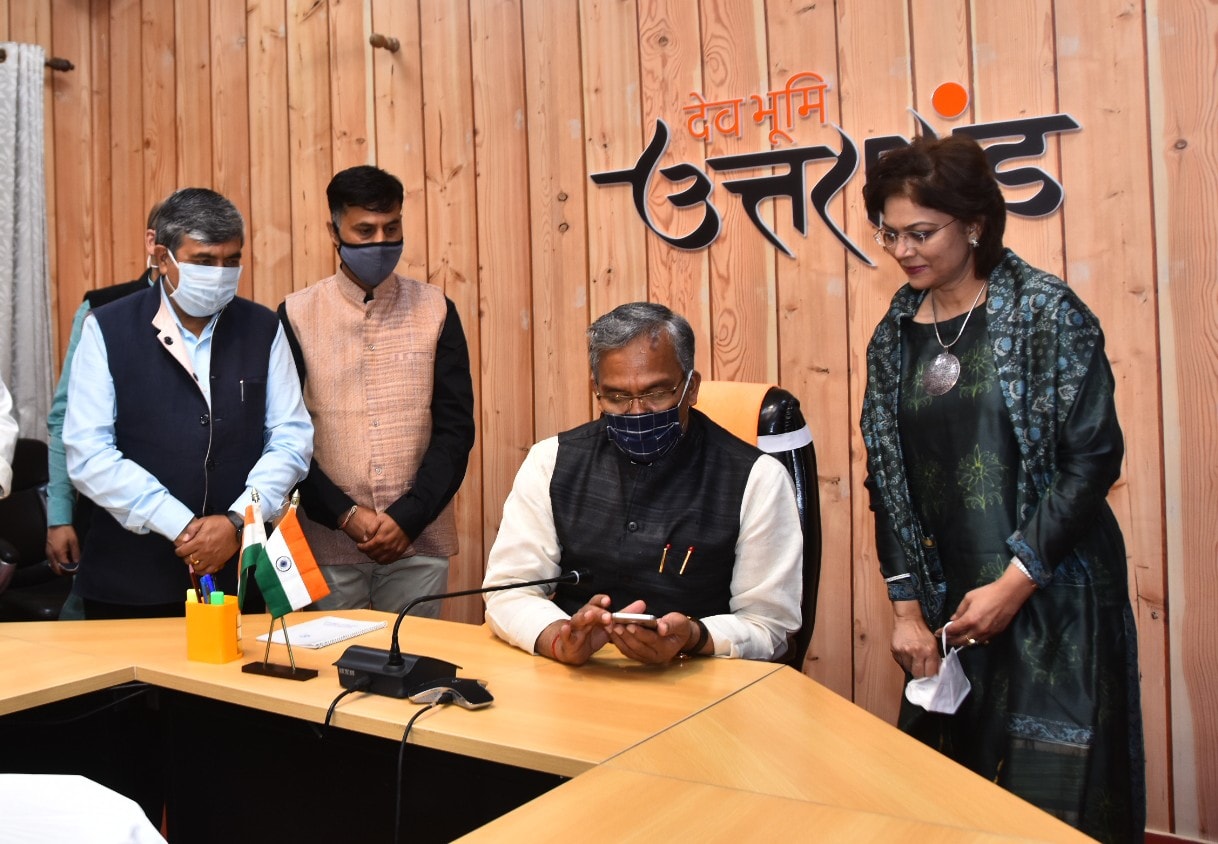 The app can be downloaded from Google Play Store or by clicking on this link: https://play.google.com/store/apps/details?id=com.canprotect
The Chief Minister said that the Can Protect Foundation is doing very good work on a grassroots level for women's health especially for the awareness and prevention of breast and cervical cancer and has been engaged in this sacred work for the last several years. Under the presidentship of Dr Sumita Prabhakar, the organization is running several campaigns for women's health and cancer prevention which are commendable.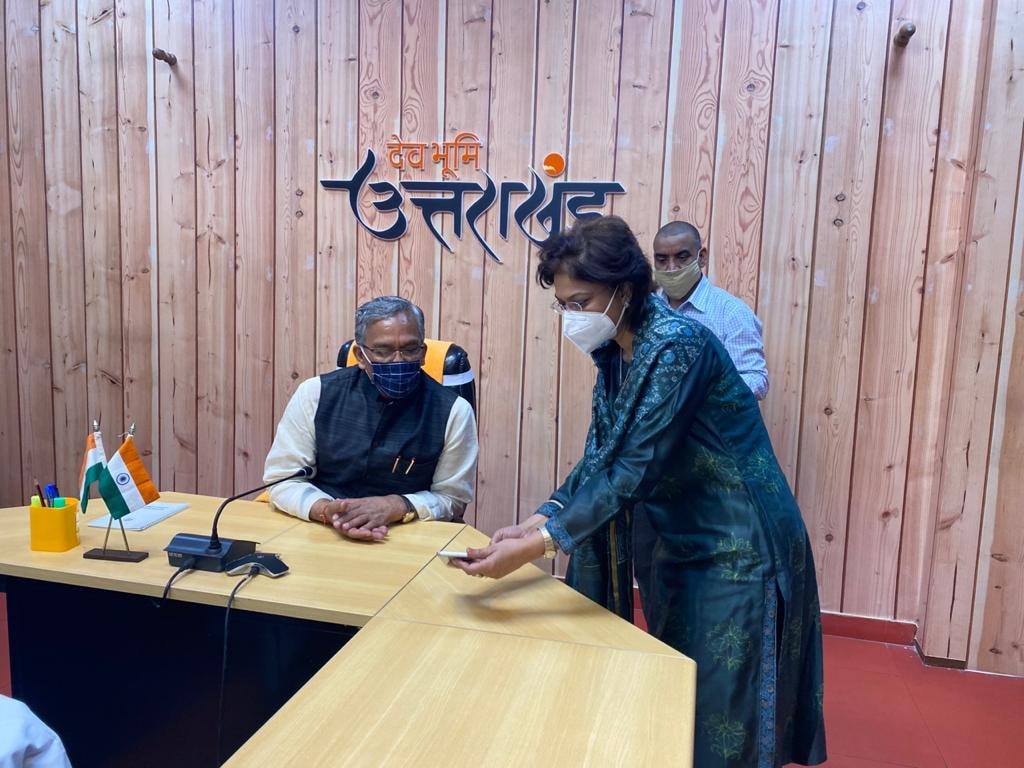 Speaking on the occasion, Dr Sumita Prabhakar, president of the organization said that Canapp is a free Android app and is available on Google Play Store. Canapp is designed for complete women's health. This app is available in 4 languages, Hindi, Garhwali, English and Avadhi. Canapp is the first medical app in Gharwali language. Through this, women can learn to do preventive measures for breast cancer at home and if any abnormal symptoms are found during the examination then the record can also be kept. The records help the doctor to plan the right treatment.
Late diagnosis of cancer is one of the major cause of death due to breast cancer. By the time women perceive abnormal symptoms, breast cancer has reached the advanced stage, which greatly reduces the chances of successful treatment. Canapp helps in early detection of breast cancer, that's why all women should use this app.
Breast cancer incidences are increasing in India and many women die every day due to breast cancer. Several reports have said that about 1 in 28 women in India are prone to breast cancer in their lifetime. By 2030, breast cancer will cause more deaths in women in India than any other disease.
"Canaapp" news covered by leading news websites
उत्तराखंड: सीएम रावत ने कैंसर की रोकथाम हेतु कैन प्रोटेक्ट फाउंडेशन द्वारा निर्मित कैन एप को लॉन्च किया
CM त्रिवेंद्र रावत ने लॉन्च किया ऐसा मोबाइल एप, गंभीर बीमारी से बचाने में करेगा मदद
कैंसर की रोकथाम को कैन प्रोटेक्ट फाउंडेशन का कैन एप्प लॉन्च किया