Breast Cancer NGO in India
"Can Protect Foundation", is a society registered in India, working towards women's health, Breast and Cervical Cancer awareness and prevention by organising free breast and cervical cancer awareness and prevention camps.  Our goal is to provide free prevention, training, and awareness facilities to prevent breast and cervical cancer, preventing thousands of deaths each year.
Limited or no knowledge about breast and cervical cancer, long travel times, and unaffordable or sometimes unavailable tools for detection mean that large numbers of women are often not diagnosed with breast cancer until it is too late to treat.
Other than free medical checkups and cancer prevention camps we also aim to teach the women about cancer symptoms and how to conduct a potentially life-saving breast self-exam. Without us, these women would have to travel miles to the nearest facility, we provide free checkup camps something closer to their homes.
Can Protect Foundation also aims at setting up a national plan dedicated to preventive practices for detecting breast and cervical cancer at an early stage to achieve very high cure rates while considerably reducing the aggressiveness of the treatments applied.
Started by the initiative of Dr. Sumita Prabhakar, the "Can Protect Foundation" ceaselessly working since 2015 to promote the prevention of breast and cervical cancer by organizing free breast cancer awareness and prevention camps. Furthermore, the Can Protect Foundation made a commitment to aware each and every teenage girl to take care of her health in the coming future, for this foundation's qualified team members organize awareness sessions by going to various schools under the special campaign 'Meri Maa Swasth Maa'.
The organization has so far done a checkup on more than 35,000 women in India.
Many famous doctors are associated with the Can Protect Foundation. Currently, the foundation is backed by many volunteers.
Canapp – Breast Cancer Awareness Mobile App
Canapp is a breast cancer awareness mobile app. This app educates women about breast cancer. Through this app, women can easily get information about breast cancer symptoms, risk factors, ways to detect breast cancer early, etc. An important feature of the Canapp is the Learn Breast Self Examination. Breast Self Examination is an important exam for early detection of breast cancer which women can do at home. The Canapp is available in six-languages. The Canapp is a free breast cancer app that can be downloaded from the Google Play Store.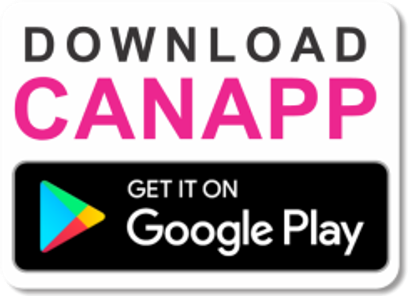 Breast Cancer Awareness Talk
We offer education program on Womens health focusing on Breast and Cervical Cancer. If your school/organisation/company would like Can Protect Foundation to give a talk on breast health, to provide educational resources, and/or to administer free health camp please contact us at 75057 12063 or email us at info@canprotectfoundation.com
An eye-opening speech by Dr. Sumita Prabhakar (President, Can Protect Foundation) to spread awareness about Breast and Cervical Cancer at a fashion show organized to support early detection.
GET SCREENED TODAY
---
Do you know the facts?
Breast and Cervical   cancer is different than most cancers – it's largely preventable and beatable. That's why we are here to share the message that screening saves lives. From spreading awareness and educating people to organizing  free  screening camps Can Protect Foundation is committed to fight with Breast Cancer, Cervical Cancer and other deadly diseases .
Canprotect Foudnation was started in hill town of Uttarakhand, Dehradun by renowned gynecologist Dr. Sumita Prabhakar to create awareness about cancer, its prevention, promote screening programs and initiative for women's health through its awareness and education programs. Canprotect foundation is reaching to as many people to bring awareness about prevention and early detection of cancer.